Flying the Flag for Gower Beaches!
Published: Thursday 29th Nov 2018
Written by: Home From Home Team
Boasting a breath-taking 19-mile-long Peninsula, the area offers a spectacular coastline and beautiful beaches, making it a favourite summer hot spot for everyone from surfers to sand castle builders. And with four beaches now proudly waving their Blue Flags, more and more couples and families are swarming towards these prime Welsh locations to glory in the gorgeousness of Gower.
The Blue Flag award is to a beach what an Oscar is a movie star – the one they all want to get their hands on!  While you won't see any beach-goers standing in front of millions of people, thanking their parents, their teachers, their next-door neighbour's cat and everyone else they've ever clapped eyes on for their award, the Blue Flag award is recognised all over the world and an achievement to be incredibly proud of.
Most people are aware that Blue Flag certification guarantees the quality of bathing water, but this is only part of the criteria! To receive the sought-after award, a beach must hit 33 individual targets out of four categories: Environmental Education and Information, Water Quality, Environmental Management and Safety and Services. The certification process is carried out every year and beaches can lose or gain their Blue Flag status. So spend a day at a Gower beach this summer, and you can rest assured that you've chosen the Crème de La Crème for you and your family!
To save you planning time, we've listed the four beaches in Gower that currently have Blue Flag status: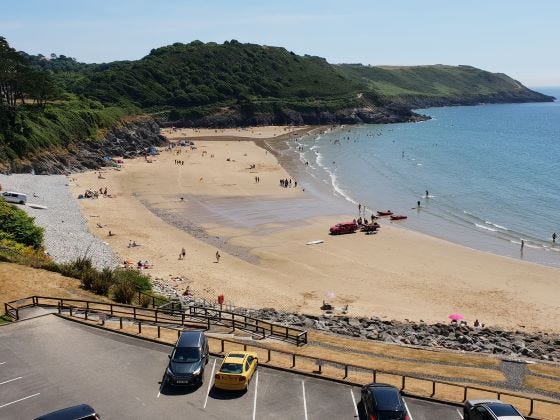 This softly sloping sandy beach sits on the south of the Gower Coast and promises the perfect place for a family day out.  Sitting just west of Langland Bay and Mumbles Head, this glorious golden beach blends fun with relaxation with its stunning stretch of fluffy sand and enchanting rock pools for the little ones to explore. It's also a surfing hotspot and ideal for beginners if you fancy trying your hand at riding the Welsh waves!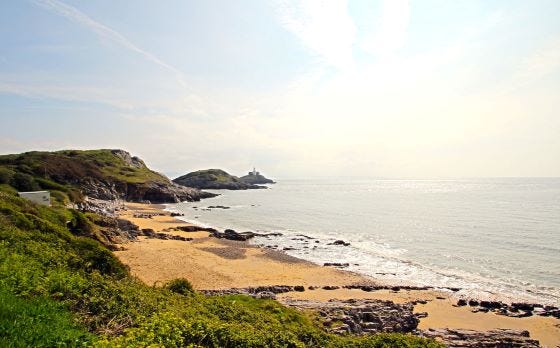 Bracelet Bay is a small cove right next to the lighthouse, west of Mumbles village. This popular beach attracts plenty of families all year round with its large car park, gentle slopes and copious rock pools! Take a trip to this famous Blue Flag beach, and you're guaranteed to see your children's faces beam with delight as they find their favourite sea-creatures peeping out beneath the crystal-clear waters. There are hours of fun and wonder to be had as your little ones discover life under the sea, and when they're done with that, they can hit the beach's play area as you relax and unwind in the restaurant.  Just remember not to make any other plans - Bracelet Bay delivers a full day of enjoyment!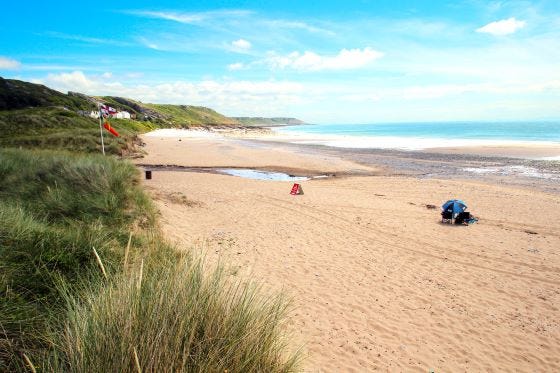 Port Eynon boasts an impressive mile long sand and pebble beach backed by awesome dunes, making it one of the most well-liked locations in Gower. Perfect for adventure seekers and history lovers alike, you and your family can trek the boardwalks of the dunes while looking out at ancient relics of the coastline's yesterdays.  Visit at low tide, and you'll be able to clearly see the remains of ancient peat beds, the old harbour wall and an 18th Century ruin of the old Salt House. Or you can simply try your hand at the masses of water sports available at the beach. Whatever it is you like to do, there's certainly plenty of it at Port Eynon Beach.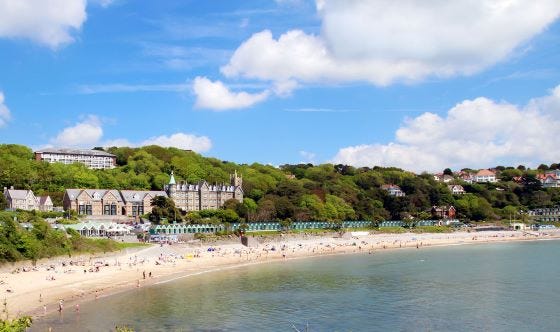 Langland Bay beach is a wide sandy beach perched between pretty pebbles and rocks. A popular Welsh surfing location all year round, Langland Bay conveys everything that Gower is all about – beauty and serenity with a sprinkle of adventure. Complete with a charming promenade, and quirky cafes and beach huts, Langland Bay Beach is a magnet for couples, friends and families.
All sorts of people travel from far and wide to visit Gower's remarkable beaches, and once you do, you'll see exactly why!