Shop Dine Dance
By day & night, simply loads to do!
Swansea has a buzzing restaurant and club scene. From contemporary to traditional, city alfresco to rustic country pub, there's a wealth of options for lunch, dinner or simply to take a break. Choose from over 100 restaurants and cafés of all nationalities within the city, the Marina and neighbouring waterfront development, SA1.
When it comes to night clubs, the vibe is definitely lively. Take your pick from an eclectic mix of restaurants, bars and nightclubs on Wind Street in the centre.
To indulge in some retail therapy, the high street has a good mix of big name retailers including M&S, Debenhams, H&M, Top Shop and Zara as well as some independent shops. Or there's Swansea market, the largest indoor market in Wales, offering local produce from in and around the Gower.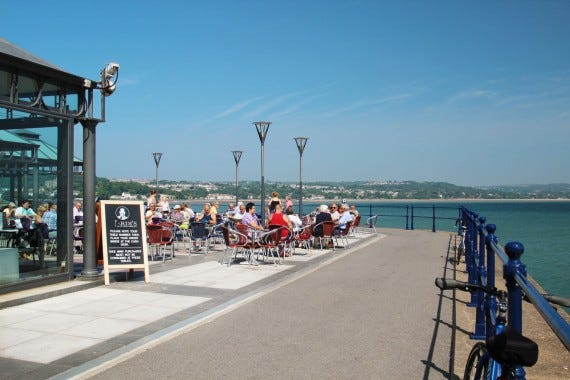 Or take a trip to Mumbles with its own café culture in a pretty, fishing village setting or beachfront locations with exceptional sea views including Verdis, Castellamare and Langland's Brasserie. In Mumbles, shop local in smaller boutique style, independent shops as well as the big brands such as Joules, Sea Salt and Fat Face. There are plenty of pubs in Gower villages too, many serving award winning fare and using locally sourced and caught Gower ingredients.