When The Grandchildren Are Back In School, Escape To Gower
Published: Tuesday 17th Oct 2017
Written by: Home From Home Team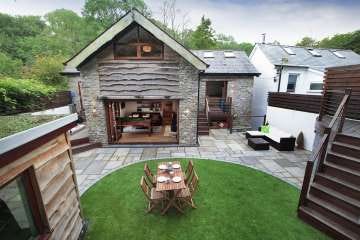 Spending time with your family and loved ones over the summer holiday period is always a time filled with memories to cherish. However as much as you may enjoy this time with your grandchildren, it can be somewhat tiring and exhausting. 
Six weeks of babysitting and being run ragged by toddlers and young children (as well as your not so young children) can very quickly add up and leave you in need of a holiday yourself! This is where our holiday homes can be your saving grace and give you the escape you need.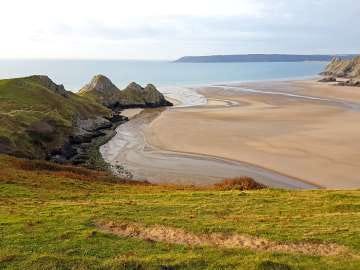 The Perfect Midpoint

Whether you enjoy an active break or something a bit more relaxing; our holiday homes are located next to many beaches, walking paths, towns, historical landmarks, bars, restaurants and some great shopping locations and so you will always find the right activity, whatever you enjoy. 
Woebley Castle, Llanhridian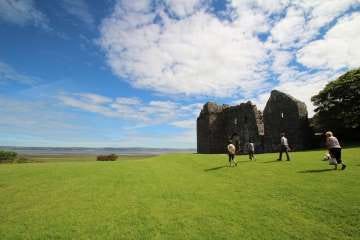 Relax

For some grandparents, the summer holidays can be akin to running a taxi service and ferrying the grandchildren to various clubs and activities can put miles on more than just the car.

Without the pressure of running everyone around, you can drive at your own pace and Gower is one of the few places where the occasional bit of traffic is a bonus as you get to see more of the beautiful landscape.
Many of our properties are also in the heart of local villages, so you don't have to drive at all if you don't want to as beaches, pubs, castles, and so much more are all within walking distance.
To find out how our holiday homes can help you recharge after a summer filled with looking after grandchildren, get in touch: 01792 360624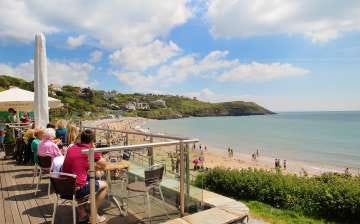 Eat, Drink And Be Merry

Finding the time to sit down and enjoy a lovely meal can be last on the agenda when it comes to clearing up after your grandchildren. The Gower Peninsula is home to some delightful bars and restaurants which all come with a little something special to give your visit to Gower that extra bit of flavour. From country pubs with their own microbreweries to beachside brasseries specialising in locally caught fish; Gower has something for all tastes and budgets.