The National Museum in Cardiff
Published: Wednesday 28th Nov 2018
Written by: Home From Home Team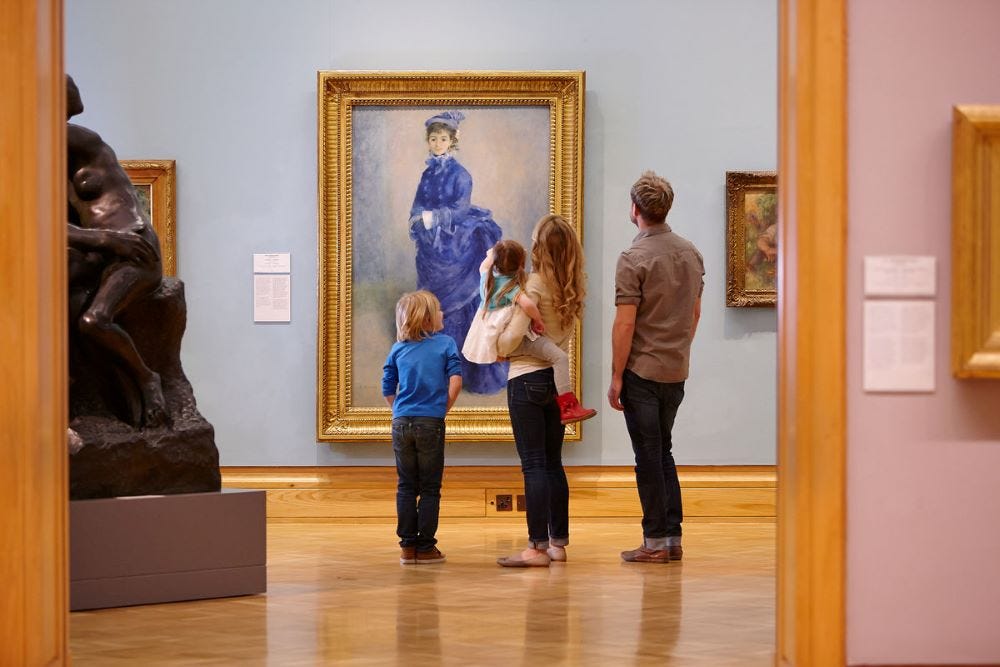 From the very young to the not-so-young, every member of your family will love discovering and exploring the masses of exhibitions on display.
Got little ones with you? Make sure you don't miss the Evolution of Wales gallery which will time-hop you through millions of years and bring you face to face with lots of different types of dinosaurs and those favourite giants like the Woolly Mammoth.
The Natural History galleries will also take you on a fascinating tour of wildlife in Wales through woodlands and to the seashore. Imagine the look of wonder and delight on your kids' faces as they get up close and personal with a giant basking shark, a hump-backed whale skeleton and even the world's largest leatherback turtle! These are experiences not to be missed when you're visiting Wales!
Top Tip: Ask a member of staff about family trails and activity sheets to help you explore the galleries.
Of course, the National Museum in Cardiff isn't all about the kids; there is plenty for grown-ups to see and learn too!  Take a stroll through The Art galleries, and you'll see amazing paintings, drawings and sculptures from the last 500 years including Monet, Van Gogh and Picasso.
Origins is another mind-marvelling section to visit, with The Archaeology gallery hosting objects from the very earliest humans, an incredible 230,000 years ago!
Here you can find out what life in Wales was like in the Stone Age, through Roman times and up to the Middle Ages. And that's not forgetting the Clore Discovery Centre where you can investigate and handle hundreds of objects including bronze age weapons, dinosaur bones, tropical insects, or ceramics!
Whatever it is that tickles your curiosity, grab a magnifier and a microscope and get exploring! You can even bring in any of your own weird and wacky objects and the expert team at the museum will help you to discover what they are and where they come from!
The National Museum in Cardiff will undoubtedly satisfy your appetite for fun and discovery; it will curb those belly rumbles too! The museum's Oriel Restaurant offers the perfect pit stop to refuel and recharge with a menu for all tastes and ages. From sandwiches to home-made soup to hot lunches to cakes, fresh fruit and drinks, everyone can enjoy a wonderful Welsh meal in this family-friendly restaurant.
There is even a children's play area and activity sheets to keep the little ones entertained while you relax and unwind. 
Top Tip:  Pre-booked groups benefit from 10% off in the museum cafe and restaurant on a minimum spend of £5 per person, so make sure you book your tickets in advance!
For a capital day out in the heart of the city, make sure you visit the National Museum in Cardiff during your stay in Wales!
You can get to the museum by popping CF10 3NP into your Sat Nav or by following the clearly marked signs from Cardiff city centre.
For more information and to plan your trip, visit https://museum.wales/cardiff/