Tee Time in South Wales
Published: Monday 1st Jul 2019
Written by: Home From Home Team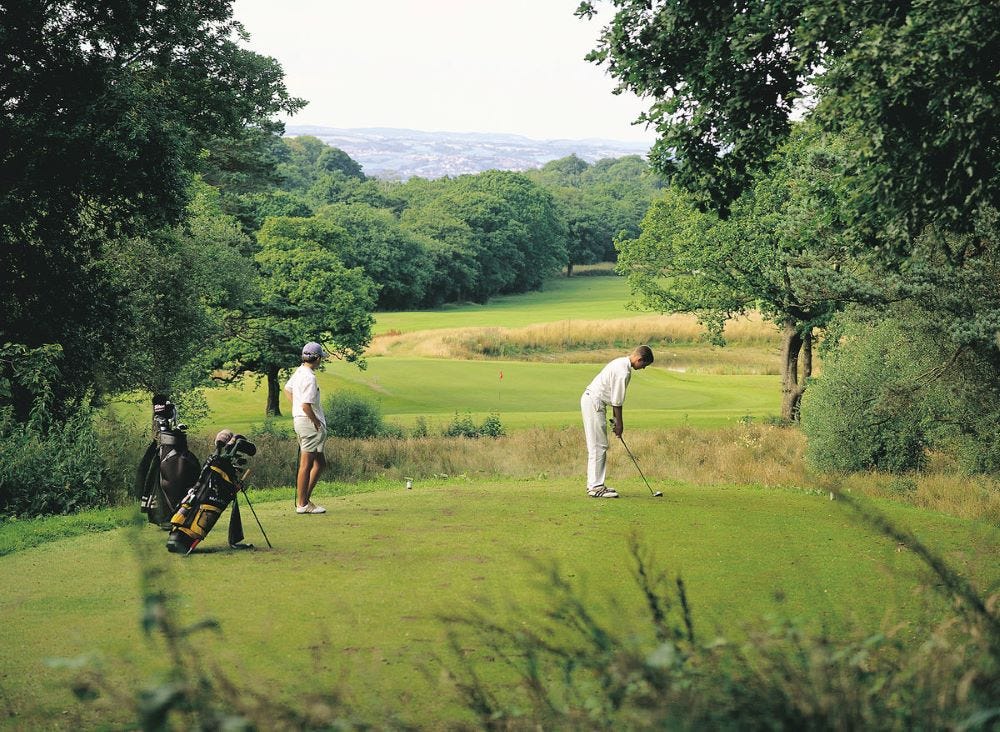 Sensational golfing has always been synonymous with South Wales but was perhaps a too well-kept secret until 2010 when The Celtic Manor Resort, Newport, hosted the Ryder Cup. Since then, South Wales has been put firmly on the map as a must-play golfing destination. Boasting 140 courses in Wales as a whole (including two Royals at Porthcawl and St. David's) in some of the most glorious landscapes in the world, it's not surprising.
With our portfolio of over 250 hand-picked holiday cottages across Mumbles, Gower, Swansea's Marina and a growing list of properties, west to Carmarthenshire and beyond, and east across the Vale of Glamorgan, Cardiff and the borders, we can offer quality accommodation with easy access to a range of world class golf courses.
These are some of our favourites golf courses, all figuring among the best in the UK!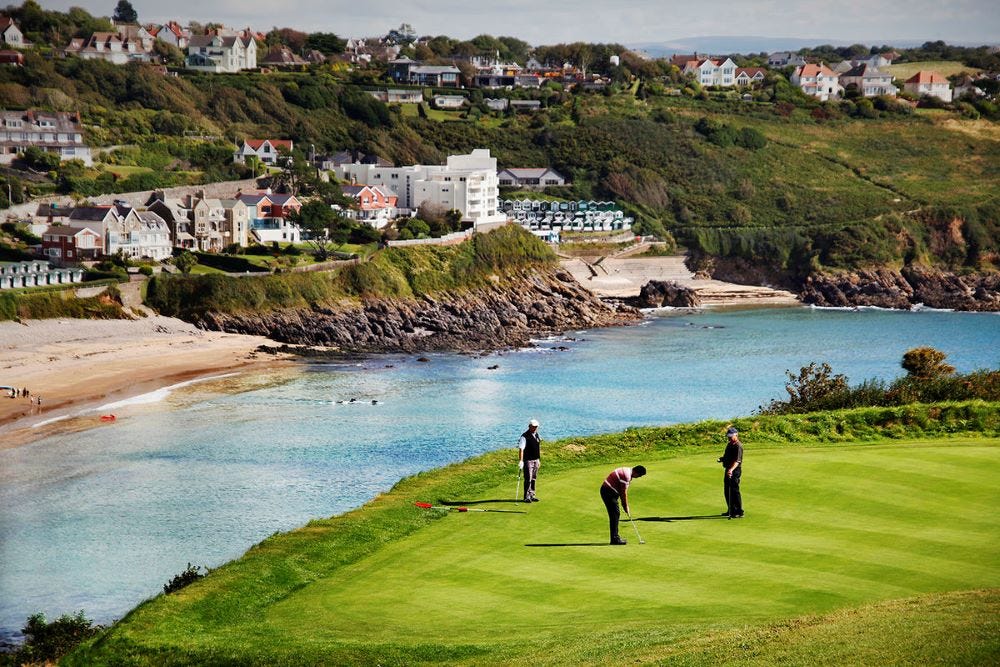 1. Clyne Golf Club – A gem of a course, situated on Clyne Common, 300ft. above sea level. Moorland course with 360 degree views to Swansea, Bristol Channel, Brecon Beacons and Gower's Cefn Bryn. 6,432 yards. Par 72.
3 miles south-west of Swansea
T: 01792 401986
W: www.clynegolfclub.com
2. Langland Bay Golf Club – charming, old-fashioned layout located on seaside meadow land between the bays of Langland and Caswell on the Gower Peninsula. 5,857 yards – not long, but unforgettable! Par 70.
5 miles west of Swansea
T: 01792 361721
W: www.langlandbaygolfclub.com
3. Pennard Golf Club– on the glorious, rugged Gower Peninsula. Cliffs, sea views, even a castle. 200 ft. above sea-level, known as 'links in the sky'. 6,329 yards. Par 71.
8 miles west of Swansea
T: 01792 233131
W: www.pennardgolfclub.com
4. Machynys Peninsula Golf and Country Club – links-style, flagship course designed by Jack Nicklaus. Stunning views of Carmarthen Bay and the Gower Peninsula. Welcoming clubhouse 6,630 yards. Par 72.
4 miles south-east of Llanelli
T: 01554 744888
W: www.machynys.com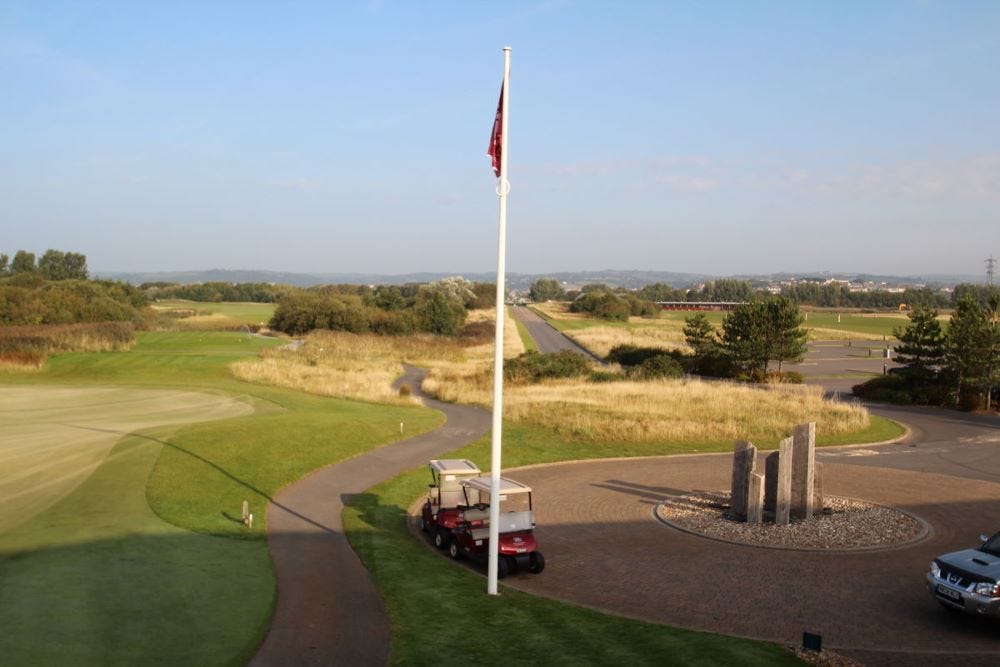 5. Ashburnham Golf Club – one of the finest and oldest courses in Wales. Close to Burry Estuary with views over Carmarthen Bay and the Gower Peninsula.6, 630 yards. Par 72.
4 miles west of Llanelli
T: 01554 832269
W: www.ashburnhamgolfclub.com
6. Royal Porthcawl – east of Swansea, west of Cardiff. Classic links course rising to give great views of Bristol Channel. 7,065 yards. Par 72.
M4 junction 37. 3 miles to Porthcawl
T: 01656 782251
W: www.royalporthcawl.com
7. Vale (Wales National) – beautiful part of Wales, close to the capital city of Cardiff. Wooded areas, narrow fairways with water and bunker features. 7,413 yards – one of the longest courses outside the USA! Par 72.
M4 junction 34 towards Pendoylan
T: 01443 665899
W: www.valeresort.com
8. Whitchurch Golf Club – once voted the best upland course in Wales. Parkland course with panoramic city and coastline views of Cardiff, Penarth Head and the Somerset coast. 6,212 yards. Par 71.
5 miles north-west of Cardiff city centre
T: 02920 614660
W: www.whitchurchcardiffgolfclub.co.uk
9. Celtic Manor Resort – choose from 3 championship courses: Twenty Ten built for Ryder Cup. 7,493 yards. Par 71; Roman Road on site of E-W site of archaeological importance. 6,600 yards. 70; Montgomerie designed by golf legend, Colin Montgomerie. Open country parkland with dramatic elevated tee shots. 6,371 yards. Par 69.
M4 junction 24 east of Newport
T: 01633 413000
W: www.celticmanor.com
10. St. Pierre (old) –just across the Prince of Wales Bridge. Situated on limestone heath and former deer park. Mature sentry trees and lake features. Year round playability. 7,023 yards. Par 72.
M48 junction 2 then A48 to Caerwent
T: 01291 625261
W: www.marriottgolfcourse.co.uk