Swansea Marina - City Centre Living On The Beach
Published: Tuesday 17th Oct 2017
Written by: Home From Home Team
With easy access to a wide variety of landscapes, villages, towns, surroundings and activities, it is no surprise that the Marina is a popular destination for repeat visitors to the city.
Here are just a small number of wonderful features that can make your stay one to remember, and even come back for more: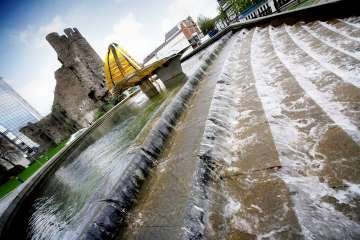 Shopping
Just a short walk or taxi ride from the marina is Swansea city centre. Home to a number of independent fashion boutiques such as Moda Collections where you can find big name brands including Armani and Versace as well as a selection of familiar high street names from Debenhams and River Island to Next, Marks & Spencer, Primark plus many others. 
Whether you are looking for a unique style that the independent shops have to offer, or the sense of comfort and familiarity instilled by recognisable brands, the options are endless. In addition, these retail stores are accompanied by numerous coffee shops and cafes giving you the perfect opportunity to refuel between purchases.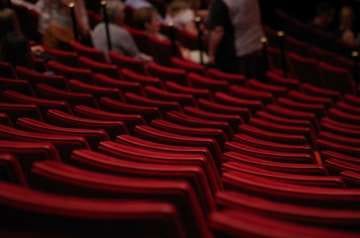 Entertainment
Bowling, cinemas, theatres, sports arenas, you name it, Swansea has it. With countless activities available, there is never a dull moment. With Vue cinema and Tenpin bowling just a short walk from the marina you can keep those who are young of age (or young at heart) entertained if the weather is against you.
If entertainment and sports are more your cup of tea, why not check out the show times in the Grand Theatre or even the fixture listings of Swansea City FC and the Ospreys at the Liberty Stadium?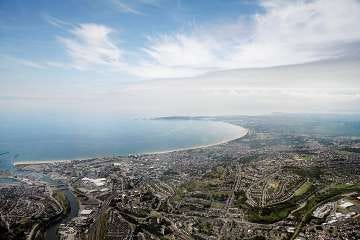 Access
Your break may require a bit more than just shopping and city centre entertainment but fortunately, just thirty minutes from the marina lies the Gower Peninsula the UKs first Site of Special Scientific Interest as well as home to numerous beaches, country pubs and scenic walks.Right outside your front door is a flat coastal path that runs past the marina and sweeps around the 3 mile stretch of Swansea Bay.
This beautiful, scenic route can open your eyes as well as your mind as you venture towards the seaside village of Mumbles. With a number of activities including jet skiing and surfing to fill your time during the day and many quality restaurants to give your evenings full flavour, Gower and the surrounding areas should not be missed during your stay.