Sea, Salt, Ships and Smuggling
Published: Wednesday 20th Nov 2019
Written by: Home From Home Team
In Port Eynon you'll find a sweep of golden sand, clear water with Blue Flag status and a choice of fifteen Home from Home rental properties.
In autumn and winter, the crowds are few so you can have the beach almost to yourself apart from fishermen at the water's edge, the odd boat, or walkers, often with dogs who have unrestricted access to the beach between 1st November and 31st April. And if you like tales of all things to do with the sea, this is the place for you.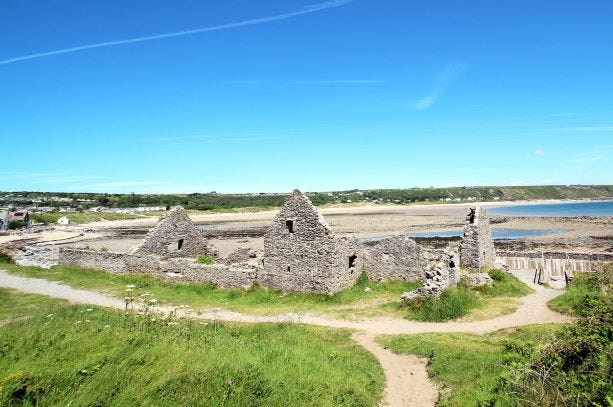 Take the flat path to the ruins of Port Eynon's Salt House, a scheduled ancient monument first recorded in the 16th Century. This house was once occupied by the Lucas family, a prominent Gower family, at the fore of the salt-making industry, who produced salt from the sea by evaporation in the shallow pools in the limestone rocks in front of the house. Local legend has it that Lucas was also a smuggler and a pirate and used Salt House and nearby Culver Hole to store contraband. There are tales of secret passages though none have so far been found. But who knows. It's great to imagine.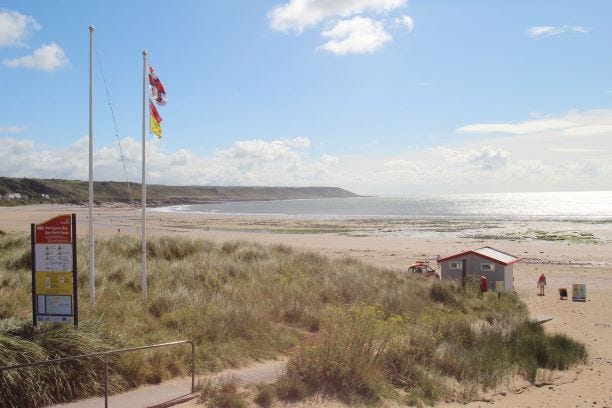 Stroll through the charming, narrow-laned village to the church of St Catwg and see the memorial to the crew of the lifeboat who all perished when the Dunvegan ran aground on New Year's Day in 1916. Amble along the flat, easily accessible beach to where the current RNLI Horton and Port Eynon Lifeboat Station stands at the back of the dunes and operates a class D life boat all year long.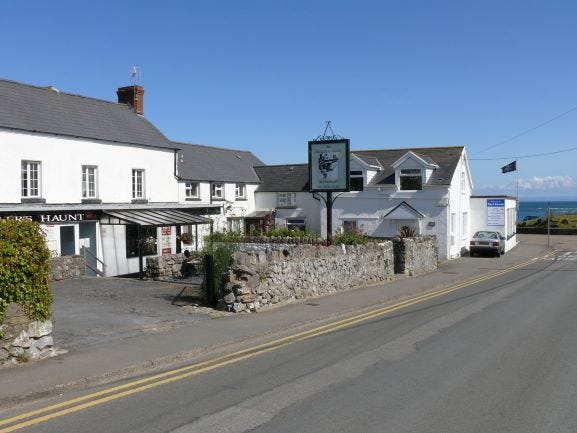 Have a drink or eat in the newly renovated Ship Inn www.shipinngower.co.uk . It's a family-run pub with a warm welcome and a décor with a nautical theme. Or stop off at The Seafarer right on the front. Eat inside or al fresco at this 5* hygiene rated café which is Gower's Number 1 eat in or take away serving everything from traditional fish and chips to vegan options. They open at weekends throughout November. Here you'll find not only great food and friendly staff, but wonderful sepia images hanging inside of Port Eynon's seafaring past. www.facebook.com/pages/TheSeaFarer-FishChips.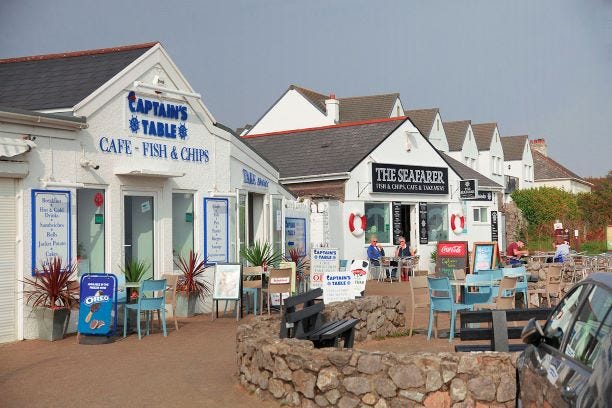 Port Eynon is an ideal location out of season or in summer when it's alive with all you'd expect in a sea-side resort – ice-cream portals, surf shops, shops selling bait and tackle and buckets and spades and everything you need for a day at the beach.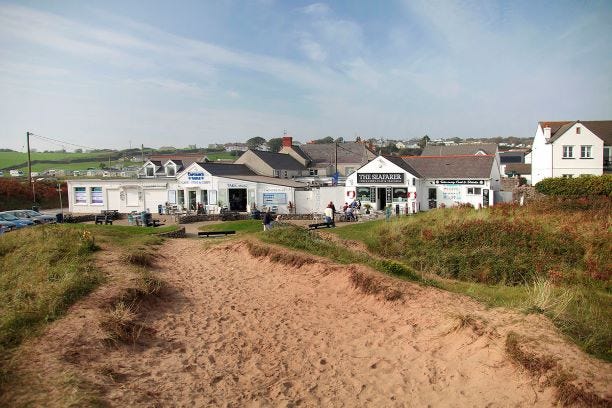 Whatever season of the year suits you best, contact us at Home from Home to discuss which of our hand-picked properties is the perfect match to you and your family's needs.