Port Eynon - Something for everyone!
Published: Thursday 19th Oct 2017
Written by: Home From Home Team
Named after the eleventh century Welsh Prince, Einon ap Owain, Port Eynon is the most southerly point of the Gower Peninsula. With its fish and chip shops, pub, coffee shop, restaurant, and of course the ever popular and attractive beach, Port Eynon can give you the perfect relaxed weekend break!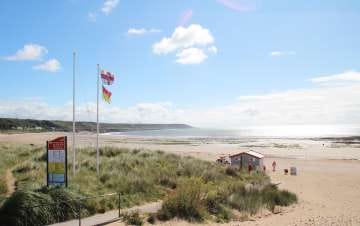 Bring Your Bucket and Spade 

Port Eynon is home to one of Gower's most beautiful, bright beaches. 

Port Eynon Bay not only has more seaside related shops than any other beach within the Gower Peninsula (including beach and surf wear shops, ice cream parlours and traditional fish and chips shops), but it also has the breath-taking views and chilled out atmosphere that cannot be missed!
Surrounding this iconic beach are the gently sloping hillsides that provide routes for all types of walker. From those that like to explore miles and miles of coastline to those that simply want a quick stroll before tea; Port Eynon has it all.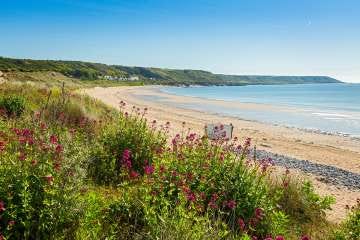 Sample the Local Flavour

The Ship Inn has been the sole pub in Port Eynon for many years. Recently renovated and under new management, the Ship still retains its nautical charm and famous beer garden (the perfect spot to enjoy the last few hours of the sun after a busy day relaxing!) and now has an extensive food menu and is dog friendly both inside and out.

 A great place to sample local craft beers or to enjoy a cold, refreshing drink; the Ship is a friendly local pub full of Gower charm!
http://www.shipinngower.co.uk/
Take a Stroll

With Port Eynon situated on the Wales Coastal Path, it is ideally situated to take a stroll to Rhossili or Oxwich Bay and is appropriately sign posted from both of these locations, so all you have to do is walk at a leisurely and enjoyable pace! 

With the magical beaches and cosy villages situated along the way, there is endless variety and true beauty to take in along the way on your lovely walk!