Penmaen to Reynoldston - A Delightful Gower Walk...
Published: Sunday 1st Oct 2017
Written by: Home From Home Team
If you fancy a day out walking and exploring the beautiful Gower, consider the 5k walk from Penmaen to Reynoldston.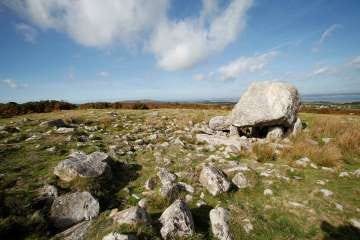 King Arthurs Stone
The walk starts out from the South East of the ridge at Penmaen car park and ends at the Neolithic burial ground at Arthur's Stone. Legend has it that King Arthur threw a stone from across the water which landed at this spot, hence giving it its name. The stone weighs over 25 tons and therefore deserves the well suited and apt reference as a legend. However, it is one of Gower's best known landmarks and associated with many local myths and folklore.
From the historical site of King Arthur's stone, you can take in the superb views over Loughor estuary where the river starts its journey from an underground lake at the Black Mountain.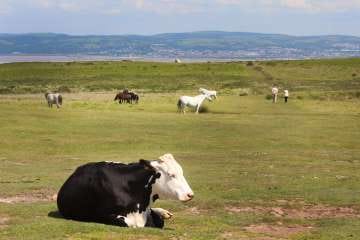 Ideal For Dog Walkers And Photographers
Though this walk is steep at first it's well worth the effort as it becomes reasonably level with occasional rises once you reach the ridge.  Considered an easy to moderate walk, it is ideal for dogs but keep your dogs close to you if you come across sheep, horses or cows which graze the common land at Cefn Bryn – the second highest point in Gower. As you progress along the ridge (and on a clear day) you will be rewarded with stunning views across the Bristol Channel towards Devon and Exmoor with Lundy Island visible in the distance. Facing north you can see the Brecon Beacons and to the west –Carmarthenshire. It is recommended that you take a camera with you for the opportunity of taking pictures of the far reaching and breathtakingly scenic views.  
The village of Reynoldston is ideally situated on the Western slopes of Cefn Bryn and in the heart of Gower. Reynoldston is thought to have derived its name from one of the early Lords of Gower, Reginald de Breos. The village boasts good amenities including a well-stocked shop providing a wide range of everyday food and drink essentials.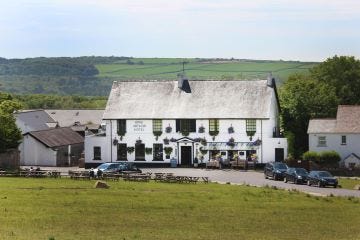 The King Arthur Hotel
On the return journey and a suitable reward for those in need of refreshment, pay a visit to one of the top ten pubs in Britain. The King Arthur Hotel is home to a warm and atmospheric pub where you can choose from an extensive menu and enjoy open log fires in the winter. The King Arthur Hotel and Pub are renowned for home cooked food suitable for all tastes.
You can choose from a range of vegetarian and non-vegetarian dishes from the main menu or from the "specials" board which includes game when in season and fresh locally caught fish. A delicious Swansea Pub, their home cooked Sunday Lunch is also highly recommended.
All-in-all, the Penmaen to Reynoldston walk is an enjoyable few hours for those who like to take their time and is also a good running route for those who like to stay fit when away for a few days.  Either way,  you haven't walked a step in Wales until you've walked in the Gower! 
To book a holiday home nearby, click here