On Your Marks, Get Set, Go!
Published: Thursday 1st Feb 2018
Written by: Home From Home Team
There are a number of fitness events taking place in Swansea over the year and depending on your fitness levels; you may want to do one, two or all three.
Either way, when it comes to accommodation, Home from Home are here to help with an excellent selection of properties to suit all tastes and budgets.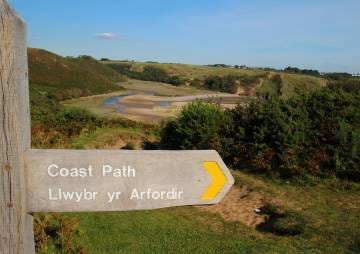 Gower Ultra 50 and Gower Ultra Bach - Date TBC (Oct / Nov 2018)
The Gower Ultra 50 challenge is to complete a 50-mile circumnavigation of the stunning Gower peninsula on foot. It is suitable for both runners and fast walkers. The Gower Ultra Bach (Little) is a new race for 2018 following 34 miles of Coast line from Llanrhidian to the Mumbles.
The routes are self-navigation and participants will need to be able to navigate the route using a combination of the map, route description, GPS file and the Coastal Path Waymarkings.
Over 90% of the route follows the coast, and the paths are very well marked by Coastal Path signs.
In Limeslade where both routes end, we have a great selection of properties.  If there are two of you, single bedroom properties such as Limeslade Court and Westcliff Mews are ideal.  For larger groups, Salt Plage sleeps six whereas Ty Hyfryd can accommodate eleven and is pet-friendly.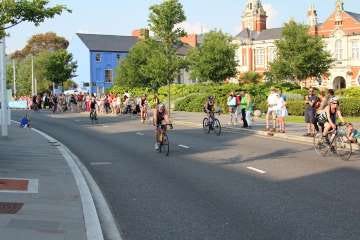 UWTSD Swansea Triathlon - 20th May 2018
As a "sprint-distance" triathlon, the event is open to both children aged 14+ and adults, and its short, flat route makes it a perfect race for first timers or those looking to clock a new PB.
Starting with a 750m sea swim in the Kings Dock in Swansea's SA1 development, you will transition onto your bike for a 20k ride along the seafront before finishing with a 5k run.
The race ends in the city centre where finishers are greeted by a large group of cheering spectators as they cross a red-carpet finish line akin to some of the bigger, global triathlons.
Due to its city centre start and finish, our properties in Swansea Marina are a perfect base. With 20 properties ranging from cosy apartments suitable for two people such as Ferrara Square to larger properties such as St Catherine's Court that sleeps 7.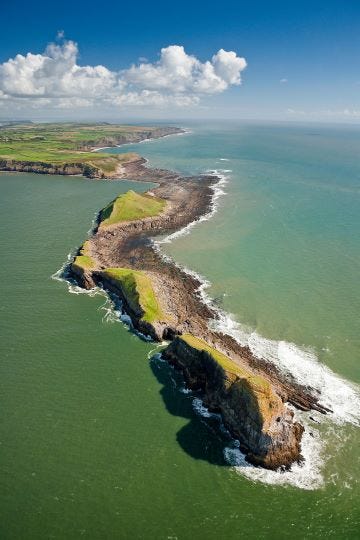 Breca Gower - 7th - 8th July 2018
The hardest of the three events listed here, Breca Gower.
Race against the tide to swim onto the dragon-like Worm's Head promontory before exploring limestone cliffs, ancient woodlands, white sand beaches and secret bays.
You will experience trail running on Gower's spectacular and challenging coastal path, and multiple ocean swims that make Breca Gower a true swim run test and an unforgettable experience.
In 2018 there will be two distances:
Breca Gower Sprint - Date: 7th July 2018 | Run: 15km | Swim: 2.2km | Transitions: 8 | Total: 17.6km | Total Ascent: 560m
Breca Gower - Date: 8th July 2018 | Run: 37km | Swim: 5km | Transitions: 18 | Total: 42km | Total Ascent: 1,000m
A high level of fitness and experience of ocean swimming is a must for these races, and it is considered one for the more seasoned athlete.
As a Gower based event, there are over 130 properties to choose from ranging from secluded cottages to 5* luxurious farmhouses.
If there is a group of you, Sea View House in Southgate is near the race route and sleeps ten people. The name gives a clue to what you can find there, and the spacious living arrangements and fabulous BBQ area means post race, you can have some fun. The added benefit of a hot tub means you can take some of the aches and pains of the race away while sipping a well-earned cold beer.
If there's only two of you, check out the Redcliffe Apartments in Caswell Bay.  Situated right on the beach, you can wake up after race day to the sounds of the sea and take a gentle dip in the sea to stretch out the muscles. If the weather is on your side, Caswell is one of the best beaches in Gower, and you'll be glad you chose this property as you can leave the windows open and hear the tide gently lapping at the sea-shore as you drift off to sleep.