Ogmore-by-Sea
Published: Thursday 29th Nov 2018
Written by: Home From Home Team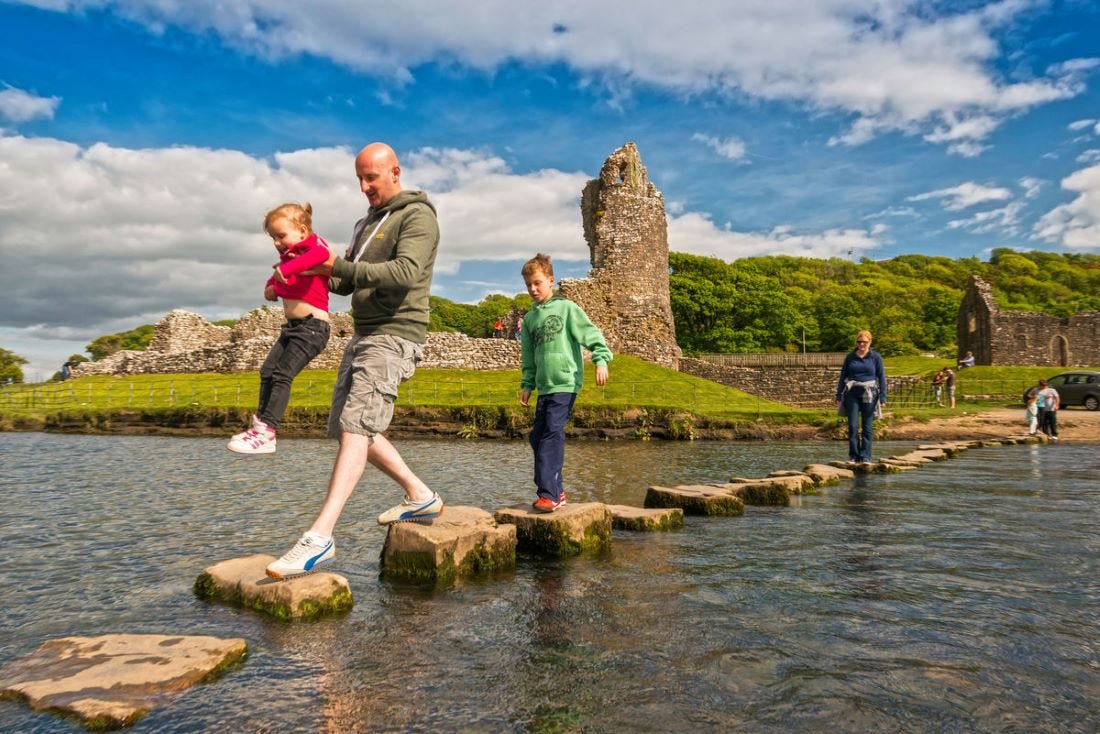 Castles, giant dunes, beaches, horse-riding, cafes and tea-rooms, this tiny village offers so much to visitors and is less than 45 minutes from Swansea.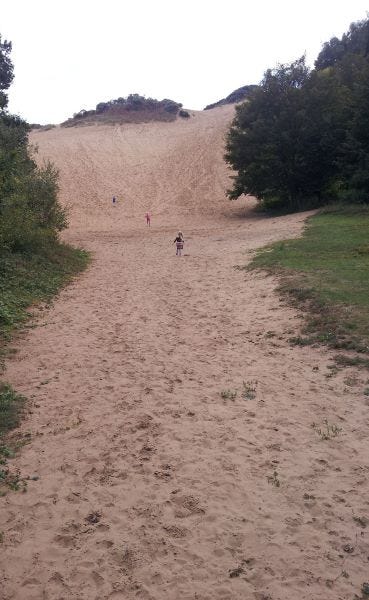 Ogmore Castle
As you come off M4J37, follow the A48 to Bridgend and follow the signs to Ewenny before taking the B4524 to Ogmore.  As you pass The Watermill, a rustic, sizeable country pub offering real ales and traditional pub food, you will see the Castle on your right.
There is a car-park located next to the castle, and the turning is opposite the Pelican Inn, another country pub serving delicious meals and a range of drinks.
The castle is dog-friendly and built on the banks of the river. Open between 10am and 4pm each day, the grade 1 listed ruin, originally constructed in 1106,  was still in use up until the 19th century as a court of justice and prison. These days, it is a substantial set of remains and a great place to explore.
You can walk to the other side of the river via a series of stepping stones, great fun for the young ones, but be careful not to slip in.  There are many paths to follow on the other side, and it's an excellent place for the dog to cool off with a swim if it's a warm sunny day.
Ogmore-by-Sea Beach and Merthyr Mawr Sand Dunes
When the tide is out, and the sun is shining, the sandy beach is a beautiful place to visit or a few hours or even the whole day!  Located just 5 minutes from the castle, the beach has ample car parking and a great little coffee shop – The Coffi Pig – is located beachside.
Just across the point where the river meets the sea is the start of the Merthyr Mawr Sand Dunes.  With some of the highest dunes in Wales, the area is excellent for exploring and generally having lots of fun as you jump from one dune to the other.
Be mindful of the tide times as although there's no risk of being stranded, it's a lot easier to get back to the car park when the tide is out than when it's in, and you need to walk through the shallow river.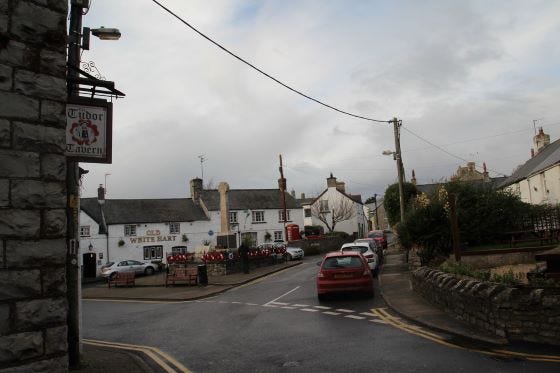 Food & Drink
We've already mentioned a handful of locations that are friendly places to seek refreshment and just outside of Ogmore-by-Sea, in the Village of Southerndown and in Ogmore. Most of which have great food and drink with excellent service and outdoor areas to make them favourites for all locals, visitors and all ages.  Why not try the Three Golden Cups, it is said that their Sunday lunches are a must, and the kitchen is open seven days a week, and the family-friendly atmosphere makes this a great place to end the day before heading back to your home from home.