New to the Home from Home Family
Published: Friday 20th Sep 2019
Written by: Home From Home Team
To add to our growing list of local producers, we're extremely confident that these additions will be popular with visitors and locals alike...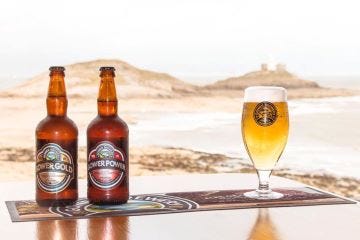 The Gower Brewery is based on the Crofty Industrial Estate in Penclawdd, North Gower.  We produce handcrafted ales of the highest standards using traditional methods and only the finest quality ingredients.
Inspired by the love of a great beer and the lack of a brewery on the Gower Peninsula, Gower Brewery was born.  Established in 2011, we are one of the fastest growing breweries in Wales.
Gower Gold (4.5% abv) is our best seller.  A refreshing, Welsh, golden ale.  Brewed with Maris Otter Malt and the distinctive citrus flavor and aroma of cascade hops.
Gower Power (5.5% abv) is a close contender.   Like all our ales, this is brewed using traditionally floor malted barley.  To balance the powerful alcohol content, this beer is endowed with a good dollop of quality whole hops.  The result is a warming, malt, fruity strong Welsh Ale.
Whilst the above two are the most popular, we also have a few others to try too.  Our Lighthouse (4.5% abv) lager is a refreshing continental style lager packed with flavor and classic lager hop varieties from the Czech Republic.
Smugglers Cider (4.8% abv) is relatively new.  It's a refreshing medium dry, crisp cider.  With its name derived from the imaginative coves around the Gower coastline which are steeped in history.
When you're in and around Mumbles, you'll notice the Gower brands are readily available for you to purchase whilst in the pubs, bars and restaurants or even to buy in the supermarkets so you can take them away and enjoy in the peace and tranquility of your holiday accommodation.
There's a shop based here in the brewery too which is open 9am – 4.30pm Monday – Friday, where you'll find the whole range of what's available.  If a look around the Brewery is something you'd be interested in, we do offer mini tours, subject to availability.  Prices are £10 per adult (over 18) and £5 for U18.  For more information with regards to the tours please contact 01792 850681 as these need to be pre-booked. www.gowerbrewery.com/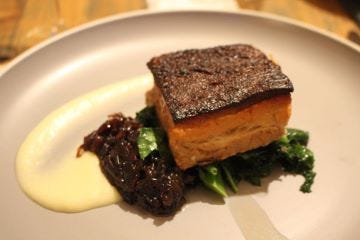 Private Chef Christos - An award-winning chef!
You know you are up for a treat for your private dinner or party. Specializing in British modern Cuisine with Mediterranean and French influences, Christos creating classic and contemporary menus in the comfort of your own home.
Based predominantly in Swansea, Christos covers all of Wales and England. Private Chef Christos is an award-winning chef, semi-finalist in Welsh Chef of the Year, semi-finalist in Master chef Professionals and has over 30 year's experience in hospitality across the UK and Europe.
Throwing a private dinner party or event can be taxing for the most experienced host. Preparing food, dressing tables, decorating the venue, greeting and entertaining guests while cooking and cleaning up can be difficult to manage alone. Private Chef Christos is here to make the experience more relaxing and take care of things as far as the kitchen is involved.
Every event booked has its own bespoke menu created by Christos, who will work together with you to create a menu specially tailored to your requirements, he will take into consideration a range of dietary requirements including vegan guests and guest with allergies.
On the day of your booking Christos will arrive at your home to prepare your menu at the agreed time. Christos will provide his own equipment (crockery and cutlery hire is available upon request, please note that this is a separate charge).
Once all food has been served, your kitchen will be left clean with all of the washing up done, so all you need to worry about is making sure your guests are happy!
Private chef Christos is available to hire for breakfast, lunch and dinner party - *5-star Food & Hygiene rating*. www.privatechefchristos.co.uk/ 
Be sure to visit: www.homefromhome.com/make-your-stay-special-hfh for all of our tried and tested local producers, chosen to make your stay in South Wales extra special!