New Kid on the Block
Published: Thursday 15th Aug 2019
Written by: Home From Home Team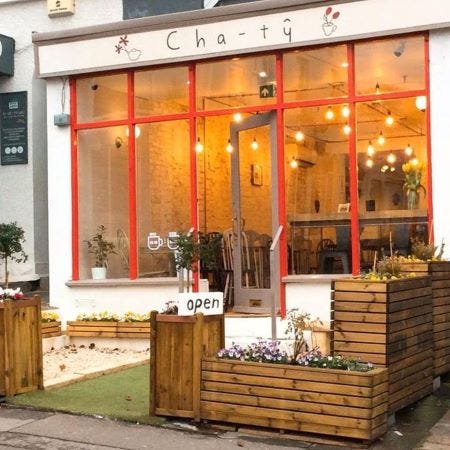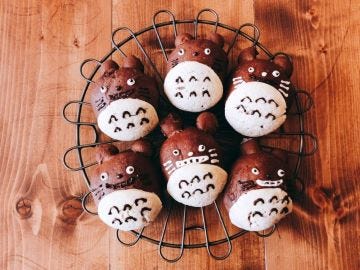 With our Home from Home office on Newton Road, we're right at the heart of Mumbles. From here we can keep a close eye on what's happening in the village: new shops, new galleries, new restaurants, bars and cafes, all of which keep adding to Mumbles' vibe and reputation as a go-to food and leisure destination, for visitors and locals alike.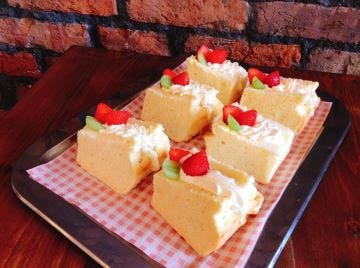 Social media has been buzzing recently with rave reviews and 5* ratings of Cha-tŷ, the new kid on the block just a step from us at 44 Newton Road. We checked them out and the positives are well deserved.
The name Cha- tŷ, says it all: a fusion of Asian and Welsh. This is a cosy and relaxing Japanese-run and Japanese-themed café (with licence) serving a wide range of hand-drip filtered coffee and speciality teas, cakes and deserts, all made on the premises. You can eat inside and out, and they're open for breakfast, brunch, lunch and dinner. The café also serves sushi and light rice and noodle dishes and European dishes too. Some gluten free.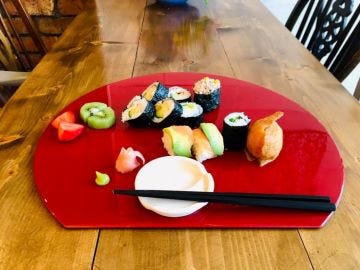 If you're looking for quirky and quality, authentic and unpretentious, this is for you. Think porcelain tea cups, handbag baskets and hi-tech self-cleaning toilets: this is all the best Japan has brought to Mumbles. You even get a range of daily newspapers to read, along with light classical music in the background while you eat. In the evening, there's jazz. And origami classes too.
This is the place to go slow. To re-boot. To re-energise. A really great addition to the community. It's going to be hard to keep us away.