Gower: The Only Place To Be For 'Year of the Sea 2018'
Published: Tuesday 17th Oct 2017
Written by: Home From Home Team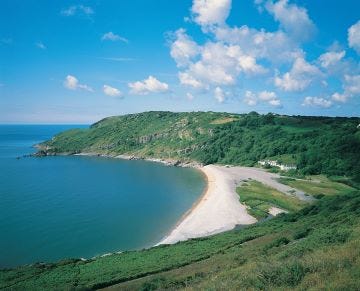 If you're planning on visiting Wales in 2018 (and you really should be!), book accommodation within the Gower peninsula!  

The first place in the UK to be voted as an 'area of outstanding natural beauty', the Gower boasts some of the finest sights and the most flawless beaches in the country. Every inch of the area is blessed with interesting wonders to explore. From secret treasure coves to beautiful bays to towering countryside that kisses the wispy clouds – the unspoiled Gower peninsula is a fine example of true magic and pure beauty.
It's also a land of great adventure with something spectacular for everyone to do!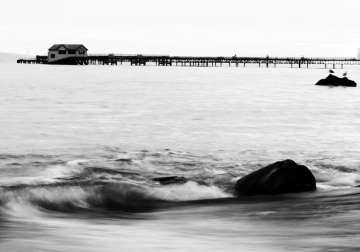 How would your little ones like to catch the perfect glimpse of puffins, dolphins or even orca whales playing in their natural environment? How would the big ones fancy the blood-pumping thrill of coasteering, wakeboarding or rib ride boating across the froth of the vast Swansea Bay? Or perhaps a walk with your pooch along the world-renowned Wales Coastal Path is more your scene. Arthur's Stone on Cefn Bryn is especially worth a peek.  
This gigantic twenty-five ton capstone is thought to have been a glacial erratic that local Neolithic people dug beneath and supported with upright stones to create a burial chamber. The remains of Sweyne Howes on Rhossili Down, Penmaen Burrows Tomb (Pen-y-Crug) and Nicholaston Long Cairn are other other well-known Neolithic chambered tombs that attract visitors day in day out.  
Yep, history is as prevalent as beauty in the Gower and if you have a thirst for knowledge, there's plenty to learn! Little known facts such as it was the French Normans who developed the sea-faring potential of Swansea's natural harbour fascinate hoards of visitors every year.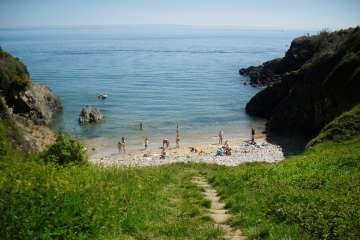 And of course, there aren't many people who don't want to learn more about the two trades which have long since disappeared from the peninsula: limestone quarrying and smuggling! Whatever it is you're interested in, you're guaranteed to find something to satisfy your appetite in the Gower.
And on the subject of appetites...you can't visit Wales without sampling the Gower's taste-bud tantalising cuisine! The wonderful combination of geology and climate makes the Gower renowned for its scrumptious cuisine.  
The Gower's unique environment also helps to produce some of the most delicious and distinctive meat you'll ever sample. Don't forget to try the famous Salt Marsh lamb when you visit. Sought after by top chefs, all Gower Salt Marsh lamb is fully traceable and are born on the farms where they spend most of their lives grazing the salt marsh. This marsh is packed with a natural abundance of Samphire, Sorrel, Sea lavender and Thrift. So it's not only incredibly tasty, but a tremendous source of nourishment too!
However as we are celebrating the Year of the Sea, be sure to visit the wealth of local sea-food bars and restaurants the Gower has to offer. Serving locally caught fayre from oysters, mussels and cockles to bass, Pollack and mackerel, you really can get a taste of the sea and for those that haven't experienced lava bread, 2018 is the year to do it!
For more information on booking a holiday to Gower for the 'Year of the Sea' check out the Gower, Mumbles & Marina properties.