Gower Macmarathon
Published: Friday 6th Sep 2019
Written by: Home From Home Team
There's still time to sign up for the 22nd Gower Macmarathon which takes place on Saturday, 14th September. You can be one of thousands of walkers of all ages and abilities with just one aim – to raise money for Macmillan Cancer Support whilst trekking the spectacular coastline of the Gower peninsula.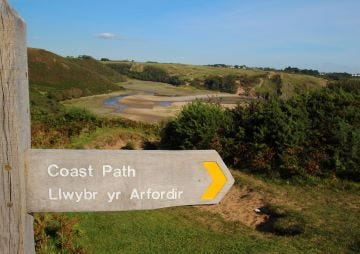 If you're over 18 (or 14 and accompanied by a responsible parent or guardian), pledge to raise £125 for vital funds for people living with cancer, you can register now by visiting www.macmillan.org.uk/get-involved/fundraising-events/trekking-gower-macmarathon
Although the name might imply 26 miles, this is not exactly a marathon nor a race but more of a personal effort done with groups of like-minded people, who want to walk the scenic coastal paths and beaches of the UK's first ever AONB  and do their bit for a great cause.
Go the whole hog and sign up for the 22 miles, starting at Worm's Head in Rhossili at Gower's most western tip and hike at your own pace along the dramatic limestone headlands and cliff-hugging tracks to the finish line at Mumbles Cricket Club.
Do things in moderation and sign up for the 14 miles setting out at Port Eynon and walk the south coast's beaches and paths, take in Oxwich Bay, Tor Point, Three Cliffs Bay and Pennard Castle along the way to the Mumbles Cricket Club.
Take things easy and amble from the beautiful Caswell Bay along paved paths to nearby Mumbles Cricket Club.
The choice is yours. Whatever you choose, you'll have fun, the support of others, plenty of pit stops for refreshments and the chance to proudly wear your very own Macmillan T-shirt while you walk. Go for it. Help play your part in raising even more than the staggering £186,237 donated in 2018.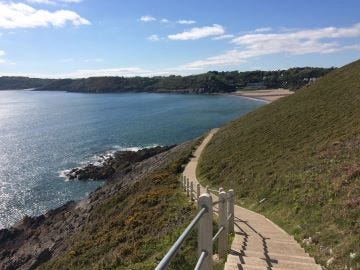 Why not stay over? Make a weekend of it? Or even a week? Home from Home has over 260 hand-picked properties for rental, many within easy reach of these awe-inspiring walking locations.