Explore the Castles of Gower & Mumbles
Published: Wednesday 29th Nov 2017
Written by: Home From Home Team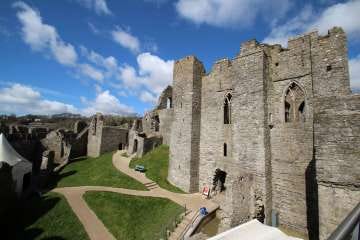 It is a little-known fact, but Wales has more castles than any other country in Europe. The landscape is dotted with Iron Age hill forts, Roman ruins and castles from Medieval Welsh Princes and English Kings and Gower is no different.

From Swansea Castle in the City Centre around to Weobley Castle on the northern cliffs of Gower; Swansea has a wealth of military history to visit. Most were built in the early 12th century by Norman Lords and occupy sites used previously as hill forts, but the use of local limestone and other stones has meant the castles have withstood the years and many are still in an explorable condition.

In Mumbles, Oystermouth Castle has had a renovation in recent years to include a new visitors centre, viewing platform and still acts as a focal point for plays, fares and other types of entertainment in the castle grounds which are enjoyed by visitors and locals alike.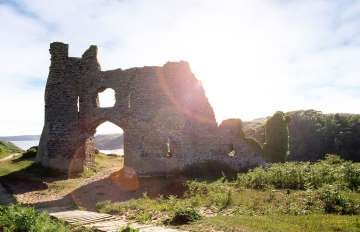 Pennard Castle sits above Three Cliffs Bay offering spectacular views across the valley and out to sea, the ruins of the gateway and portcullis can easily be seen and walked under as can some rooms.

Across the bay lies Oxwich Castle that allows visitors to explore its rooms, kitchens and even an area dedicated to the fashion of the middle ages, detailing the clothes worn by our ancestors during those times.

Further north you will find Weobley Castle, perched on the cliff tops overlooking the Loughor Estuary.  Now a venue for weddings, the castle has undergone some renovations but is still accessible to visitors (opening times are worth checking before arriving).  With the ability to explore inside the castle as well as the exterior and courtyards, Weobley is one of the finest castles in the area.
In addition to castles, there are many examples of medieval churches to explore in the area such as St Teilos in Bishopston, St Cenydds in Llangennith and St Rhidian in Llanrhidian, all of which are still open for service and are representative of the architecture of the time.