Croeso to our 4-legged friends
Published: Monday 14th Oct 2019
Written by: Home From Home Team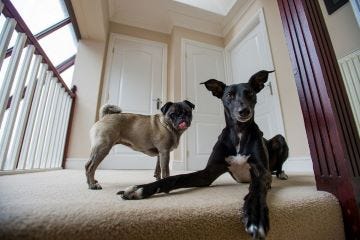 We've got over 120 dog-friendly properties for you and your dog to choose from where you can enjoy that well-earned break and go walkies by the sea at any time of the year.
Swansea and the wider Gower area are dog-friendly destinations too: miles of sandy beaches, coastal paths and promenades open to well-behaved dogs that abide by the rules – and there aren't that many! Most of our beaches have unrestricted access to dogs all year long; others have restrictions that run in the busier summer period from 1st May until 30th September, so autumn and winter time is a great time for you and your dog to roam free. You can check access and useful information by visiting www.swansea.gov.uk/dogsonbeaches or www.visitswanseabay.com/useful-information/dog-friendly-holidays
And our many cafes, bars and restaurants across the Gower peninsula and the lovely seaside village of Mumbles are only too ready to welcome you and your best friend. Here are ten for starters:
1. Beach Hut Café, Mumbles Pier – great views at the Victorian landmark pier. Serves dog ice-cream for a special treat. www.mumbles-pier.co.uk
2. Mermaid Café & Bar, Mumbles – right on the front at Mumbles, offering a dedicated area for owners and pets. Dogs even get a drink and a complimentary biscuit! www.mermaid.mumbles.co.uk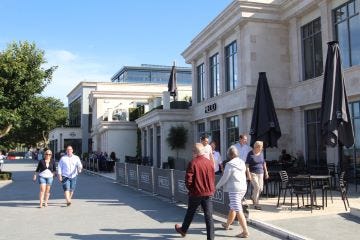 3. The King's Head, Llangennith – views over Rhossili Bay and ice-cream for doggies on offer as well as a welcome inside in pet-friendly eating area. www.kingsheadgower.co.uk
4. Gower Inn, Parkmill – lovely south Gower village pub. Sausage treat for dogs as well as a 'Doom Bark' – 0% alcohol and 100% H20 for complete rehydration after a long walk. www.facebook.com/GowerInnParkMill
5. Croeso Lounge, Mumbles – on the promenade doing what its name says and welcoming you and your pet (they get a bowl of water and a biscuit!). www.thelounges.co.uk/croeso
6. The Woodman, Blackpill – half-way pit-stop on the path between Swansea's Marina and the village of Mumbles with views over Swansea Bay. Has exclusive 'dogs only' area complete with bowl of water, doggie treats and tennis balls to play with! www.chefandbrewer.com/pubs/west-glamorgan/woodman
7. Café Valance, Mumbles – Home from Home's neighbour on Newton Road, offering views of Mumbles and water for your dog. www.cafevalance.com
8. Beaufort Arms, Mumbles – village local with traditional bar welcomes dogs and owners on their best behaviour. www.whatpub.com/pub/SWS/087/beaufort-arms-mumbles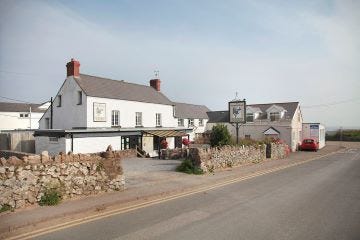 9. The Ship Inn, Port Eynon – open to sandy, wet or dry dogs straight in from the beach outside. www.shipinngower.co.uk
10. The Reverend James, Loughor – dogs allowed in the bar area in the famous pub on the estuary side of north Gower. www.whatpub.com/pubs/SWS/068/reverend-james-loughor
Please contact us for any further information on which of our dog-friendly bolt-holes is right for you and your dog.