Blooming Lovely!
Published: Wednesday 10th Jul 2019
Written by: Home From Home Team
The team at Home from Home recently spent a beautiful Sunday afternoon at the 22nd Llanmadoc and Cheriton Open Gardens event. It was a wonderful way to enjoy 15 very different gardens created with love in a rural Gower setting. The village has won the Gold Medal for the best gardens open to the public for the past 10 years.
We saw vegetable gardens, flower gardens, formal and ornamental, many with private views of the sea and the salt marshes and hills in the distance. Along the way, we could have a cup of tea, a glass of wine and a cream cake whilst chatting to the owners. There was even a mini-bus if you got too tired to take in the gardens on foot. All this for £5 with monies raised going to 4 designated charities.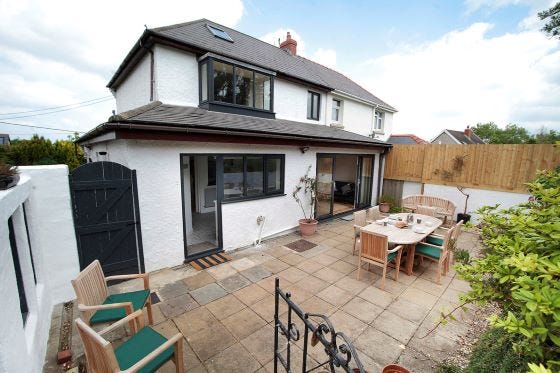 Shambles, Llanmadoc - Click to View
Home from Home has 6 holiday cottages in the village, some offering last minute discounts.
The Stable. Grade 2 listed cosy studio. Property ref: 408
 
Shambles. 2 bedroom rural getaway. Property ref: 2110
 
The Granary. 3 bedroom award-winning barn conversion. Property ref: 407
 
Frog Cottage. 2 bedroom gem. Property ref: 403
Tadpole Cottage.1 bedroom stone cottage. Property ref: 404
Frog Lane Cottages. 3 bedroom combo of Tadpole and Frog. Property ref: 405
And if you want more gardens, on a bigger scale, that are open to families all-year round, the choice is wide. But blooming lovely are:
Clyne Gardens, Swansea – near the city-centre, a varied collection of National Plants in beautiful parkland. Famous for its rhododendrons. Open all year with 'Clyne in Bloom' 1-31 May and 'Botanics in Bloom' 1-31 August. www.swansea.gov.uk/clyne
National Botanical Gardens of Wales, Llanarthney – just a half an hour from Swansea in Carmarthenshire 'Garden of Wales', a unique mix of visitor attraction and research centre with the largest single-span glasshouse in the world. www.botanicgardens.wales
Aberglasney Gardens, Carmarthenshire – a 'garden lost in time' and one of Wales' finest, featured on BBC Gardeners World on 5th July, 2019, still available to watch on BBC iPlayer www.aberglasney.org
Dyffryn Gardens, Cardiff – 55 acre oasis just outside Wales' capital city, offering all-year, seasonal highlights for all the family. Owned by The National Trust and currently undergoing an ambitious restoration project. www.nationaltrust.org.uk/dyffryn-gardens