A Star is Born
Published: Tuesday 15th Oct 2019
Written by: Home From Home Team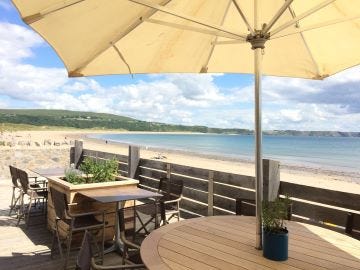 In less than three years, Hywel Griffith, Chef Patron and Director at Beach House Restaurant, Oxwich, www.beachhouseoxwich.co.uk has taken a restaurant in the middle of nowhere (a very beautiful nowhere) and made it a somewhere; and in doing so, has placed Gower very much at the heart of the UK foodie map.
Beach House Restaurant is set right on the sandy beach at Oxwich in a glorious natural location with views across to iconic Three Cliffs Bay and Oxwich Point. It is a beautifully designed light and open space with a real sense of place (local art, local pottery, local staff and a bilingual menu) offering dining with a relaxed ambience, inside and on the decked terrace, when weather permits.
Hywel sources all his ingredients locally: lamb from the marshes of North Gower, vegetables from the local farms; and lobster caught by fishermen right outside. He also forages for seasonal ingredients: wild garlic from the woodlands in spring and berries from the hedgerows in autumn. He prepares his innovative dishes with passion and creativity and it's not surprising that guests, local and visitors alike, return time and time again to savour the Beach House experience. It's not surprising either that the award of a first Michelin star is the natural progression of a host of awards and accolades that have been coming thick and fast this last three years.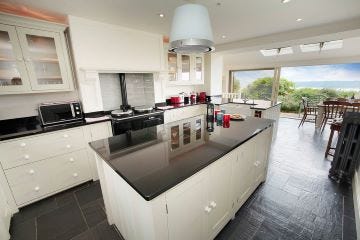 Beach House Restaurant is now a must-go destination and we urge you to come and see what all the fuss is about. Home from Home has a range of holiday rental properties https://www.homefromhome.com/holiday-cottages-oxwich-slade within walking distance of Beach House Restaurant, so if you're planning something special, perhaps a family celebration or reunion, or just need a winter treat, please contact us for the best option to make it a stay-over with a difference. Bon appetit!