100 Years Flying High
Published: Thursday 1st Feb 2018
Written by: Home From Home Team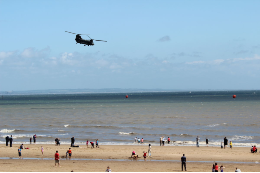 On 1 April 2018, the Royal Air Force will be celebrating its 100th birthday and it owes it's formation to one of Wales' most famous sons.
Prime Minister David Lloyd George created the worlds first independent air force thanks to his drive to secure victory in the First World War.
Another Welshman, Lionel Wilmot Rees VC, from Caernarfon, was the first pilot to be sent to serve in a fighter squadron so in theory, he was also the first 'fighter pilot'.
It was World War Two that the RAF came into their own, especially in the repelling of the German threat, something Swansea felt first hand during the three-night's blitz of February 1941.
It was in the June of 1941 that RAF Fairwood Common was opened.
Built as a day and night-fighter station, elements of the first day-fighter squadron arrived on 14 June 1941 (79 Squadron equipped with Hawker Hurricane Mk.II aircraft)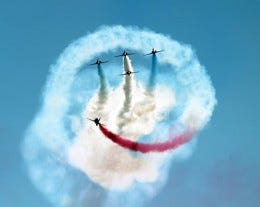 On 17 June 1941 the first night-fighter squadron arrived (a flight of 600 Squadron equipped with Bristol Beaufighter Mk.II aircraft) and by the end of June 1941, a second Hurricane equipped day fighter squadron arrived (317 Squadron).
The aerodrome became a 10 Group RAF Fighter Command Sector Station within a few months of opening, taking on the responsibility of the air defence for the whole of South and West Wales and the protection of convoys in the Bristol and St George's Channels.
Today, the site is known as Swansea Airport and mainly serves private aircraft although it is also home to a sky-diving school and excursions can be booked to fly around the Gower coastline - a great way to take photos!