Let Your Property as a Holiday Home
Turn your home into a holiday cottage
Choose to let your holiday property through Home from Home and rest assured you'll be in safe hands. When it comes to managing and marketing self-catering properties, size and experience matters. And we've got these in buckets and spades.

Established in 1972, we've been in the business for 47 years. We are the most experienced agency on the peninsula with the largest portfolio of properties in Mumbles, Gower and Swansea Marina. We've represented hundreds of owners and managed literally thousands of customers and dealt with pretty much every eventuality.
We are now looking for high-quality properties to add to our portfolio. If you have a property in any of the following areas and would like more information then please get in touch: Porthcawl, Vale of Glamorgan, Cardiff, Barry, Penarth, Chepstow, Swansea Valley, Carmarthen + all the areas in between.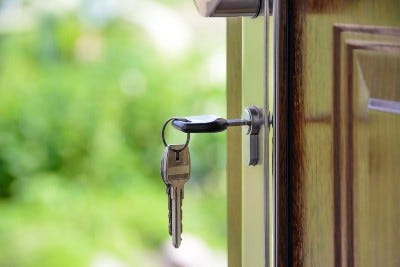 10 reasons to use Home from Home  
If you own and run a holiday home have you ever considered using the support and expertise of a specialist holiday home letting agent? If you haven't, we can suggest at least ten benefits of using Home from Home that you could enjoy:
Your time is valuable

Communicating with both potential guests and visitors in-situ can be very time consuming, as they will contact you by any means available: email, letter or telephone. Taking payments, writing response emails, booking tradespeople all take valuable time out of your already busy day.

Home from Home can remove this pressure from you and free up your time to do the things that you enjoy doing the most. Let our local and experienced team confirm bookings, provide local insight, communicate and take payments for you.

Payment Processing

Most guests want to make payment immediately which is great for confirming bookings quickly. Taking payments by debit/credit card requires you to be PCI Compliant which can be complicated and costly to achieve. Home from Home are PCI Compliant, and payments can be made 24 hours a day.

Collecting payments

When guest payments are late it falls to you to chase the payment which can be an unpleasant task and a time consuming one also. Home from Home have procedures in place to take care of this for you, ensuring that you receive payment on time.
 
Greater Exposure for your Property

We will give your property a mass of exposure on our own websites and we will manage bookings from other popular affiliate websites such as: Snaptrip, Love Cottages, Home Away, AirBnb, with others following soon. We also produce and distribute 10,000 high quality brochures every year.
 
Our Experience and Knowledge is exceptional

Home from Home have been operating for over 46 years and during that time we have gained a massive amount of experience and knowledge. We know how to attract visitors to your property and are happy to advise on presentation, photography and the overall marketing of your asset.
 
Utilise our database of visitors

With so much experience comes a very large database of potential customers, many of whom come back to our area every year. This gives your property the opportunity to appeal to our guests via our newsletters, social media and other advertising campaigns.
 
Complaints and dispute resolution

No matter how well-equipped or how stunning your holiday home is, at some point there will be an issue which may lead to a complaint, after all we are dealing with the general public and every visitor has different expectancy levels. Home from Home are here to act as mediators in any dispute, to help remove the stress that these situations can sometimes cause.
 
Health & Safety, and Regulatory Requirements

Home from Home are here to guide you through the minefield that is health and safety. We will advise you on documentation, certificates, insurance and other requirements that need to be in place within your property.
 
Do you require reliable tradespeople or cleaning services?

Being local to your property, Home from Home already work with trusted and proven tradespeople in order to give you peace of mind that all your needs and occasional problems can be resolved as quickly and efficiently as possible.
 
Increased occupation level

Ultimately, the success of a holiday home is based on whether it can pay for itself and provide an income for its owner.  With our wealth of experience and with the partners that we work alongside, we can help you to make money from your property and can be relied upon to access important marketing channels which result in more bookings.
Now is the time to join the Home from Home team! Simply fill out our Prospective Owner Contact Form or email us to discover what we can do for you.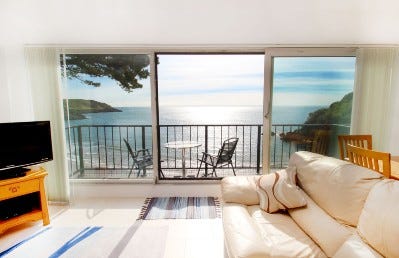 Messages from our owners:
"It's been an exciting year for us with the cottage, and my daughters and I would like to thank you for all your hard work on our behalf. It's been very reassuring to see how you and your team operate for your clients,  and I would also like to say that the courtesy and helpfulness we always receive from you, over any problems or worries we might have, is outstanding."
"Thank you to all the staff at Home from Home.  It's good to know there is always a friendly voice on the end of the phone, and we are pleased with the number of bookings you have gained for us.  Your help to 'novice' renters has been much appreciated. Best Wishes."