What's in a Name?
Published: Monday 14th Oct 2019
Written by: Home From Home Team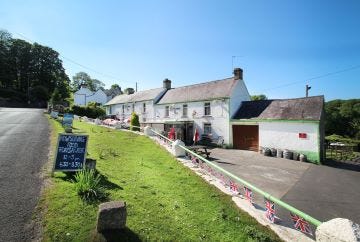 At Home from Home, this particular tale takes our fancy as I'm sure it will yours, too.
In North Gower, there's an upland area between the villages of Llangennith and Llanmadoc known as Llanmadoc Down. At least on the map it is. But the villagers often refer to it as 'Penny Hill'. And here's why.
When it was the time of 'old money', before decimalisation in 1971, the copper penny (1d) had the reigning monarch on the face of the coin, and a seated Britannia with olive branch on the reverse. So what's this got to do with Llanmadoc Down and its nickname 'Penny Hill' you might ask?
Well, it's simple. In the village of Llangennith stood (and still stands) the world-famous King's Head Hotel and on the other side of the down, in the north-facing village of Llanmadoc is the Britannia Inn. Hence, the two faces of the coin: Penny Hill.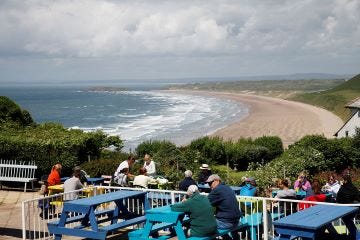 It's a lovely story and a lovely walk. Start with a drink, brunch or lunch at The King's Head Hotel and take in the views of the church, Rhossili Down and Rhossili Bay beyond. Follow the path to the summit of Llanmadoc Down, and relish the 360 degree views of the Gower peninsula and back to the city of Swansea and beyond that, the mountains of mid Wales and the shores of Carmarthenshire. Don't miss the prominent Iron Age earth works or the stone remains of the school that once served both villages of Llangennith and Llanmadoc. Newly erected story boards and pictures tell of its history.
Then it's downhill all the way to the Britannia Inn with its beer garden, children's play area, bar, fine-dining menu and wonderful views out across the salt marshes of Gower's more secret northern shore.
Now that's what we call a nice little story…