Wales Airshow 2019
Published: Monday 1st Jul 2019
Written by: Home From Home Team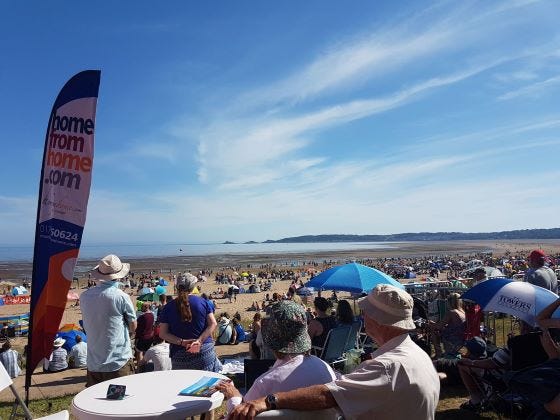 Countdown has already begun to one of Wales' biggest and best-loved annual events, the Wales National Airshow. On Saturday, 6th and Sunday 7th July, 2019, Swansea, city-by-the-sea, plays host to breath-taking aerobatic displays, state-of-the-art military aircraft and vintage planes, and a range of static and interactive experiences that will thrill all the family. And it's free!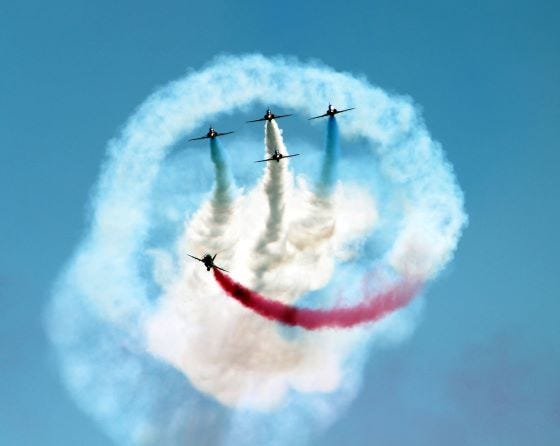 Against the wonderful backdrop of Swansea Bay, the city skyline and Mumbles Head, be prepared for an adrenaline rush as you watch magnificent men (and women) in their flying machines perform dare-devil tasks and stunts. The Red Arrows, Wing-walkers, Warbirds – the names say it all!
2019 promises that the Wales Airshow will be bigger and better than ever, and a fitting joint celebration of Swansea's 50th year of city status with Armed Forces Day. There's a new After Dark Display, ensuring the fun, food and stalls don't finish when the light fades.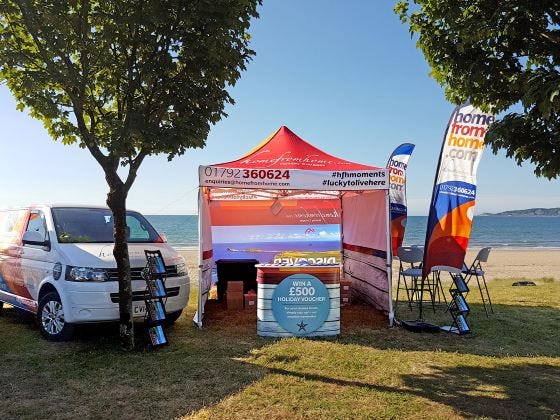 As the largest and most established holiday cottage provider in the area, Home from Home is proud to be the official Wales Airshow App Sponsor. For just £1.99 you can download this App and have all you need to know about the Show in the palm of your hand. Get the real-time display schedule, the official time table as soon as it's released, exclusive news updates, display team bios, and discount vouchers giving great deals at local restaurants, leisure activities and much more.
Home from Home will have a stand at the Show where you can sign up for our newsletter with a chance to win £500 of Home from Home holiday vouchers to use against a stay in one of our 250+ hand-picked properties in the area.
Drop by and say hello. Croeso!