Oystermouth Castle
Published: Thursday 29th Nov 2018
Written by: Home From Home Team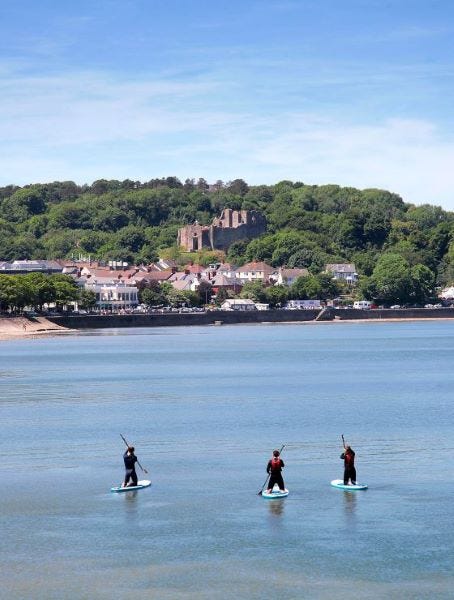 Although classed as a castle "ruin", its tall battlements still tower over the local landscape, and although much of the interior was intact, a recent renovation makes this a must-see attraction when visiting Mumbles.
History of the Castle
William de Londres founded the first castle soon after 1106 following the capture of Gower by the Normans. In 1116 the Welsh of Deheubarth retook the Gower Peninsula and forced William to flee as his castle was put to the torch. A new castle was rebuilt soon afterwards but was probably destroyed again in 1137 when Gower was once more retaken by the princes of Deheubarth. The Londres or London family finally died out in 1215 when Gower was again taken by the Welsh under the leadership of Llywelyn the Great. In 1220 the Welsh were expelled from the peninsula, and the government of Henry III of England returned the barony of Gower to John de Braose who rebuilt both Swansea Castle and Oystermouth.
Local Legend
What's a historic building without a ghost tale? The white lady of Oystermouth Castle - a young lady who has often been spotted roaming the castle grounds. Legend has it that the white lady is known for her constant state of upset shedding many tears and her white robes, torn at the back and displaying blood-clad wounds.
One tale tells the story of a man walking his dog, letting his dog run free across the castle grounds, only to find the dog charging back towards him, running with fear in its eyes from behind a tree. When the man went to inspect the tree, he discovered a large white sheet draped across the floor which began to rise and display the reminiscence of a young lady in a white robe, the white lady of Oystermouth Castle!
It's believed that the white lady was the victim of a horrendous whipping, and to this day, some remains of that very whipping post may still be seen in the castle dungeons.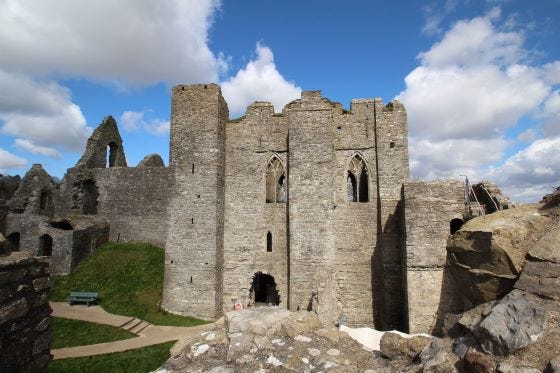 The Castle Today
Open between 1st April and 30th September; the castle is a great place to explore for visitors young and old.
For those interested in history or who simply have a love of castles in general, Oystermouth is a lot more than a ruin.  Features include private staircases leading to banqueting halls, a chapel with remnants of a medieval painting thought to be over 700 years old, and as part of the £1m refurbishment in 2010/11, there is now a 30ft high glass viewing platform and bridge that leads to the chapel.
A new educational centre and visitor facilities are also at the castle but no matter what your age, climbing up to the battlements and looking over Mumbles and Swansea Bay is well worth the visit alone.