Mumbles - Best Place to Live 2018
Published: Monday 19th Mar 2018
Written by: Home From Home Team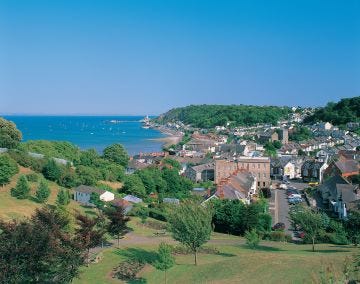 The Sunday Times "Best Places to Live 2018" has announced Mumbles as the best place in Wales to live but before you decide to sell-up and move to this small corner of bliss, why not take a holiday here first?
As the gateway to Gower, the Mumbles area is blessed with multiple beaches, water sports, shopping, bars, restaurants, golf clubs, cliff-top paths… it is unique for all the right reasons and deserving of the title.
We also have a vast range of properties to choose from so your stay in Mumbles can be tailored to your individual needs. If it's a romantic break for two, Langland Bay Manor or Oyster Bells is ideal, or for larger groups, Ty Hyfryd in Limeslade not only sleeps up to 11 people but is also dog-friendly. So, what can you expect when staying here?
A Rich History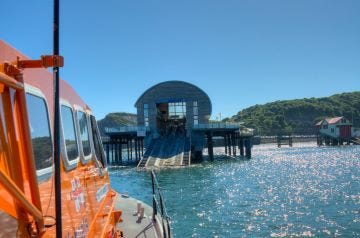 Perched above the village is Oystermouth Castle; a Norman military stronghold that still attracts thousands each year thanks to the plays and fares held in its grounds. It has recently been renovated to include a visitor centre and glass viewing floor for people to explore the inner walls and the castle's secrets.
In more recent times, the Mumbles Pier was once the end destination for the local tram, and while the tram has long since closed, the tramway has become a walking and cycle path that leads you out to the Pier. 
The RNLI have a state of the art facility at the pier and with cafés, bars, restaurants and a number of beaches, it is well-worth visiting.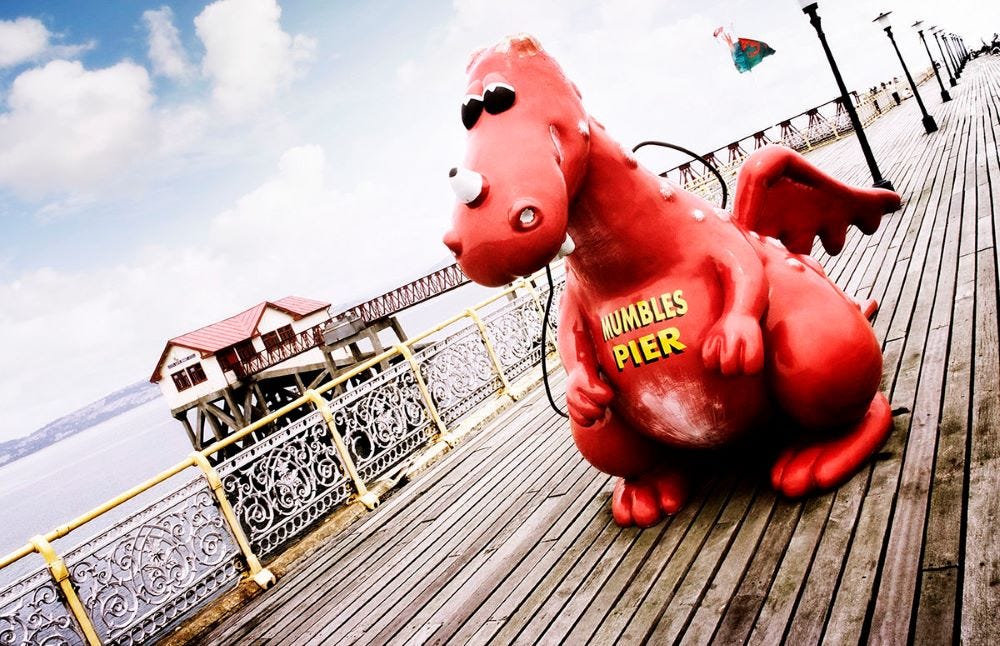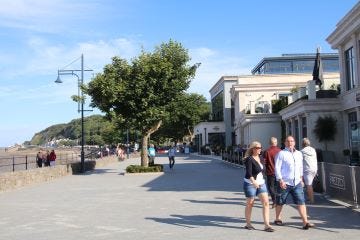 Shopping, Food and Drink
With independent, boutique stores dotting the promenade, shopaholics will be spoilt for choice. Men's tailors, women's couture, leisure wear… you name it, Mumbles has it.
Tracing its roots back hundreds of years (perhaps longer) as a fishing village, it is no wonder that some of the finest seafood restaurants are located in Mumbles. Serving locally caught fish, you can truly experience an authentic taste of Wales during your visit.
From street vendors serving freshly caught seafood along the promenade to boutique restaurants serving Welsh black beef, Mumbles and the nearby Langland really can give you something truly unique.
With venues such as Castellamare, La Parilla, Bistro Pierre and many others being situated on the waterfront, you can enjoy good food and drink while watching the boats bobbing up and down on the bay or the lighthouse coming to life as the night draws in.
Alongside the restaurants, there is a thriving micro-brewery sector and many bars brew or distil their own drinks to offer a truly unique drinking and dining experience.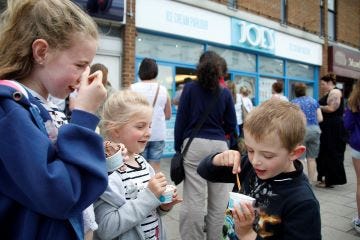 Something for Everyone
Whether you are taking the children to the traditional 'penny slots' on the pier, enjoying the delicious home-made ice-creams on sale at Joe's, Fortes and Verdi's or watching the little ones explore the castle; Mumbles is geared up for young families and will not disappoint.
For couples, a stroll along the promenade followed by a glass of fizz and a romantic meal for two at one of the many restaurants as the moon rises over the bay is a sure way to create memories that you will both remember forever.
For groups and more mature visitors, there is enough to do for everyone to have a good time from playing golf at one of the many local courses, watching sport at the local rugby, football and cricket clubs or simply taking advantage of the location.
Situated at the start of Gower, Mumbles is the perfect base from which to explore our beautiful peninsular allowing you to combine beach walks and the great outdoors with the relaxing hustle and bustle Mumbles offers.
So what are you waiting for? CLICK HERE to book your perfect Mumbles cottage and check out what all the fuss is about!