Mumbles Ale Trail
Published: Friday 29th Nov 2019
Written by: Home From Home Team
The days of the Mumbles Mile with its challenge to sink half a pint at each of the 21 pubs dotted along the seafront are (thankfully for those who live there) long gone.
In its place is a more discerning option, the Mumbles Ale Trail, which owing to the hard work of six couples, is keeping 'the great British pub' very much alive and well in Mumbles.
The Pilot, Ty Cwrw, The Park, the Mumbles Ale House and the Beaufort Arms are all privately owned public houses each with their own offer and identity. What this collection of independent boozers all share is a passion for real ales and craft lagers with one, The Pilot, even brewing its own!
There are plenty of other decidedly drinkable options available along an easily walkable route stretching from Norton to Knab Rock (if you start at The Beaufort and finish at The Pilot).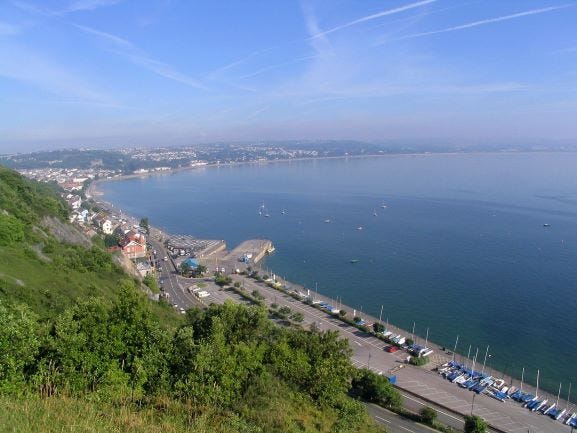 The 'crawl' will take you through the winding backstreets of Mumbles and depending on which day you choose, expect quiz, comedy and poetry nights, pop up kitchens, book clubs, darts competitions and live music.
None 'does food'; all are very much wet pubs with a warm welcome, community spirit and a chance to chat to locals and visitors alike (if you want to).
With more than 25% of pubs in the UK having closed in the past decade (as many as 13 a week in 2018), it seems real-ale loving publicans in Mumbles are halting the 'stay at home to drink' tide. All have taken on their new ventures during the noughties, some within the last couple of years, and through commitment and creativity coupled with a sense of 'we're all in this together', the Mumbles Ale Trail is helping to put Mumbles pubs nicely back on the map.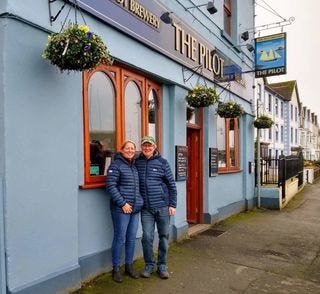 Richard and Jo Bennett took over this traditional pub overlooking the sea at Southend back in 2012. It has its own brewery, has been spruced up with nautical styling throughout, and scooped a number of accolades including Swansea CAMRA Pub of the Year 2018. As well as its own beers, it boasts a full bar, hot drinks, daily newspapers and free wi-fi. Open daily, find it at 726 Mumbles Road.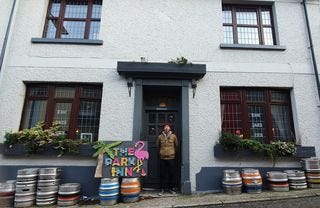 Kevin Martin and Sam Davis are the keepers of this cosy backstreet pub which blends into a neat row of terraced cottages at the top of a hill, just up from the library. What lies beyond its pretty Dickensian double frontage are painted wood panels, a roaring fire plus tasteful pub memorabilia as well as a good mix of traditional and craft ales, lagers, ciders and full bar. Open daily, find it at 23 Park Street.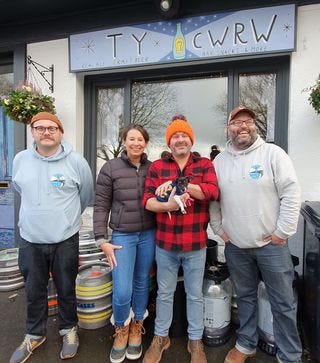 Ty Cwrw is the newest addition to the Mumbles real ale pub scene located 200 yards along from the Pilot, opposite Southend Gardens (next to the Carlton Hotel). Boasting lovely sea views, it has a cool vibe given its co-owners Rhys Stephens and Stuart Williams, Jade Rees and Richard Colwill are relatively young! It's a true micro pub both in stature (it's tiny) and in the real ales and craft lagers it stocks all sourced from a good mix of micro-breweries. Open daily, find it at 650 Mumbles Road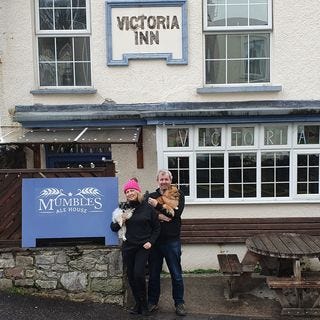 The Mumbles Ale House was Wales' first micro pub which first opened its' doors in 2014 in a tiny space at the bottom of Dunns Lane. Earlier this year its owners Gerrard and Bron Armor moved lock, stock 'and barrel' into the building and pub formerly known as The Victoria Inn. It was a chance to expand its offer of real ales, lagers and Welsh Cake Stout served in a cosy space complete with comfy sofas and quirky design features such as vintage cinema seats and bowler hat lights and 150 year old well.. Open daily, find it at 21 Westbourne Place.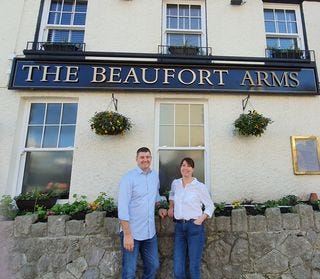 Darren and Paula Jones bring over 20 years of pub running experience to the Beaufort Arms in Norton, a charming eighteenth-century pub, tastefully renovated and complete with log fire as well as a pub garden out back. Stocking traditional cask ales as well as lagers and a full bar, a dartboard and a separate room for functions. It's not far from the seafront (simply head up Norton Road for a couple of hundred yards) and expect a warm and friendly welcome. Open daily, find it at 1 Castle Road.
Thank you to Bronwen from Mumbles Ale House and Good With Words for this lovely article - also seen in Swansea Life.