It's A Gin Thing
Published: Thursday 1st Feb 2018
Written by: Home From Home Team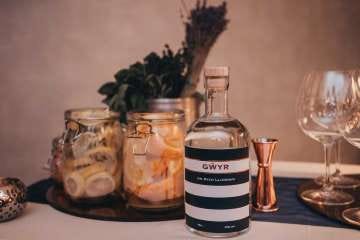 There's something quite refreshing about an ice-cold gin and tonic, and the increase in craft gin distilleries popping up throughout the UK has seen a resurgence in this popular spirit.
Swansea is no different and in the last year alone, not only have several cottage businesses started distilling their own gin; many are proving more popular than the national "favourites".
The Gower Gin Company started selling their product towards the end of 2017 to rave reviews.  The premium gin, named Gwyr (Welsh for Gower) is made using eight ingredients (or botanicals) to create a delightful, zesty flavour.
Another micro-distillery is Juniper Place, located on York Street in the city centre. Acting as both a restaurant and micro distillery, the team incorporate the same botanicals within the dining menu that they use to produce their gin to offer a complimentary taste between food and drink.
Nearby is Hogarths, a Victorian style gin palace situated on St Mary's Street.  With over 130 varieties of gin, there is something for all types of gin-lover as well as a healthy range of cask ales and familiar brands.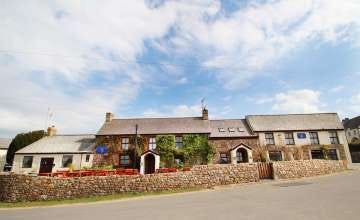 Over recent years there have also been a number of gin festivals throughout the city, and 2018 is no different. One such event is a two-day festival taking place in the heart of the Gower peninsular in the popular Kings Head pub in Llangennith.
In fact, there are two gin festivals taking place here - one on Friday 23rd and Saturday 24th March and another taking place in November (dates to be confirmed).
With over 60 craft gins available from local and national distilleries, the weekend is a must for all gin lovers to sample and enjoy a tipple or three.
The bar will also be open as normal so a variety of other drinks will also be available as will their excellent bar menu and as a pet-friendly pub, why not bring the dog too?
Accommodation nearby is plentiful, with the village of Llangennith offering a diverse choice between cosy cottages such as the Cleveland Cottage which sleeps 4 to more spacious varieties such as Dollars Cottage that sleeps seven and is pet-friendly.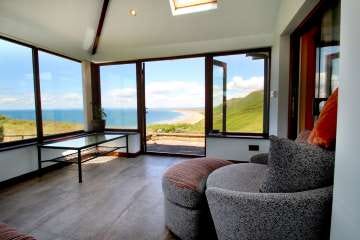 For those that enjoy walking, why not stay at the nearby village of Rhossilli? The 5k walk to Llangennith can either be across the beach, a grassy path or for the more adventurous, over the hill-top.
All routes offer stunning scenery so be sure to bring the camera, and with Rhossilli bay being voted one of the best beaches in the world more than three times, you're sure of a memorable view.
Accommodation in Rhossilli is plentiful, so whether it's a stay at Oriel Gwyr, a beautiful contemporary house with luxury fixtures and fittings that sleeps 8 or the breath-taking Caemor that overlooks the bay.  If sunsets are your thing, it has to be Sunset View, the westward facing property that sleeps seven and offers views of one of the best sunsets in the UK.