Follow the Footsteps of Saints
Published: Wednesday 20th Nov 2019
Written by: Home From Home Team
Gower is a place that is filled with churches and chapels for all denominations which have special stories to tell. The 17 Gower churches, large and small, are well worth visiting and following in the footsteps of the saints whose names they carry. Their histories go back over 1,500 years. Some were cells for monasteries and 'llans', the Welsh name for settlements and villages that were founded around the churches. Some were often simple wooden structures (some were burned down by invading Vikings) and then later re-built by the Normans.
All these churches welcome people of all faiths and none, to step inside and marvel at the architecture, history and artistic creations. Or wander around the churchyards and explore the past through the gravestones.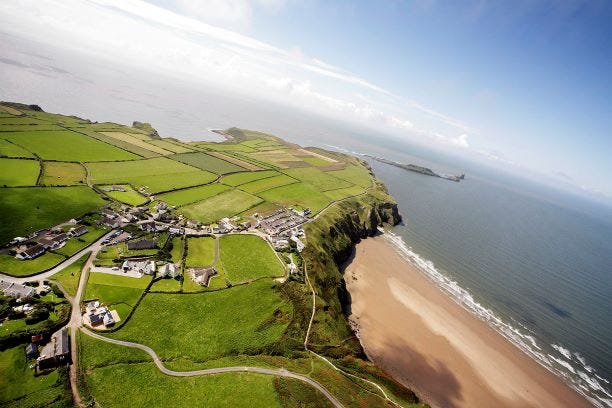 For example, St Mary's set in the dramatic location of Gower's most western village of Rhossili, contains a plaque to the memory of Rhossili-born, Edgar Evans, a member of the 'Polar Party' who perished on Scott's ill-fated expedition to the South Pole (1911-1912).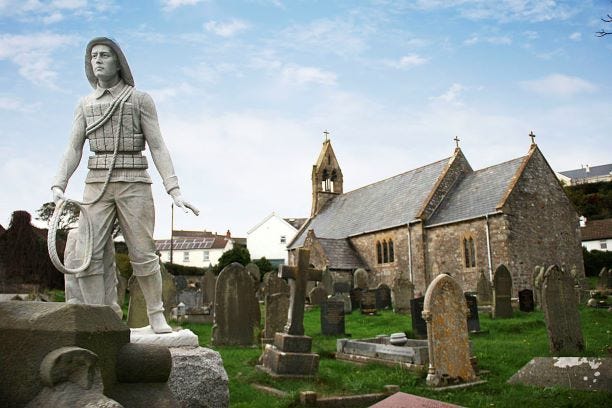 St Catwg's, Port Eynon, at the heart of this South Gower coastal village with a proud sea-faring past, has an imposing memorial to the crew of the lifeboat who all perished in the disaster of 1916 as well as monuments to those from the village lost in the two Great Wars of 1914-1918 and 1939-1945.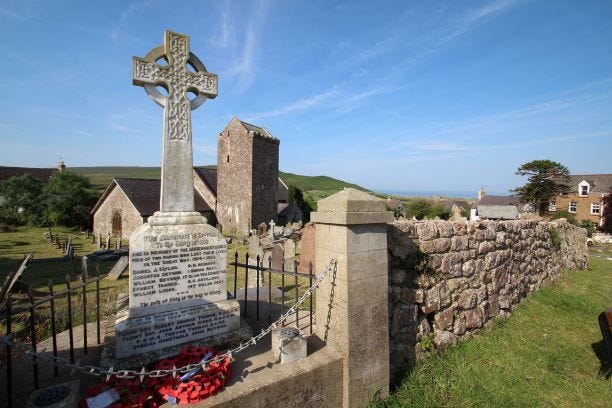 St Cenydd's in Llangennith, is a comparatively large Gower church and the only one with a lych gate (a covered gate to receive bodies for burial). The carved gate tells the story of St. Cenydd, who founded the church after living as a hermit on the nearby island of Burry Holms. On Mapsant Day (July 5th) the church celebrates the legend of the crippled child Cenydd being saved by a seagull, after being born of an incestuous relationship and cast out from the Arthurian Court at Loughor, by hoisting the effigy of a bird up the stone church tower! The famous Gower folk singer, Phil Tanner, known as the 'Gower Nightingale' is buried in the churchyard.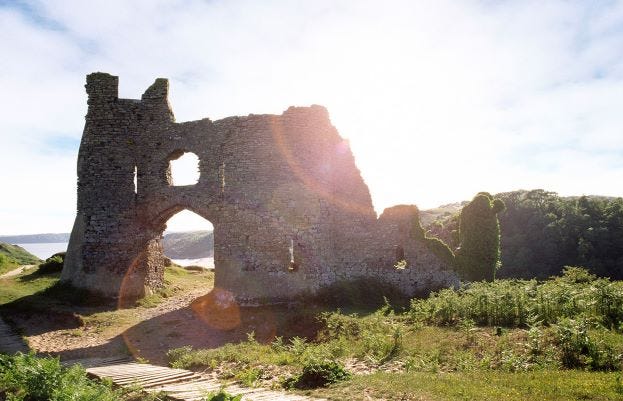 St Mary's, Pennard has not one, but three acclaimed Gower poets put to rest in the churchyard: Gower's 'poet of place', Vernon Watkins (1906-1967), Harri Webb (1920-1994), and Nigel Jenkins (1949-2014).
For a clear and very accessible map of all the church locations and detailed descriptions, please visit https://29gb4g2e4v8f1b0qnk20vvnc-wpengine.netdna-ssl.com/wp-content/uploads/2018/02/inthestepsofthesaints.pdf