Cardiff Millennium Centre
Published: Wednesday 28th Nov 2018
Written by: Home From Home Team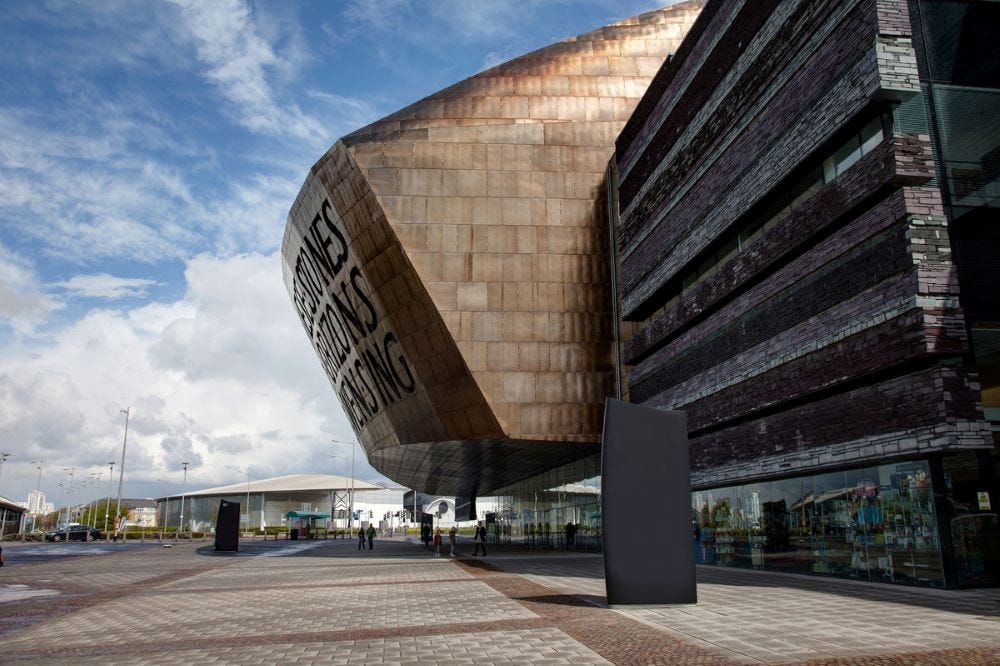 The Beating Art of Cardiff!
A 4.1-acre arts and entertainment complex, this iconic centre showcases a variety of annual theatrical, dance, opera, and comedy performances for all the family to enjoy.
Pay this incredible place a visit, and you'll not only be able to choose from a large selection of shows and events but also lap up the atmosphere in one of the most unique and lively performing arts centres in Europe.
The Wales Millennium Centre is so much more than a theatre; it has culture and awe oozing at its every corner. Here you can taste the behind the scenes magic with guided tours and even relax in the variety of bars and restaurants...there really is something for everyone. A host of dining and refreshment options are offered throughout the complex, including the Ffresh Bar and Restaurant, which serves traditional Welsh fare using locally-sourced ingredients. Contemporary wine offerings and tapas are available at Bar ONE, while coffee, pastries, and snacks are available at the Centre's Crema coffee shop and Caffi coffee bar.
Whether it's casual or pre-show dining or dropping in to share a drink with friends, Wales Millennium Centre has a wide range of exciting choices when it comes to eating and drinking.  You can also enjoy pre-performance and interval drinks in Awen, Stones and Horizons bars situated behind the world-famous inscription. You can even pick up souvenirs and collectables at Portmeirion Gift Shop, including official licensed Portmeirion pottery products and Centre-themed merchandise. Performance gift certificates and season pass memberships may also be purchased through the Centre's website. 
Today, the Wales Millennium Centre is the home of an impressive nine resident arts organisations, including several official national and performance ensembles.
As Wales' leading arts and cultural venue, the Centre offers a variety of touring and resident multidisciplinary productions throughout the year; The Centre is operated through funding by the Arts Council of Wales in the form of an annual public investment grant and is a major economic endeavour for Wales.  It brings in more than £78 million in revenue annually and more than 1.5 million visitors attend annual season performances at five performance venues and a recording studio facility.
The Centre's primary venue is its Donald Gordon Theatre, which seats 1,897 audience members and is mostly used for national and international touring opera, musical theatre, and dance performances. Other performance venues on site include the Westin Studio Theatre 250, as well as a dance venue, a 160-seat cabaret theatre, and a 100-seat Blue Room venue.
If arts and culture is your thing, then no trip to Cardiff will be complete without a visit to this amazing centre.
Visit http://www.wmc.org.uk to see what's on during your stay.